The department of kidney transplantation provides care to individuals seeking pre and post kidney transplantation services. These patients are typically suffering from End-Stage Renal Disease (ESRD), which is the fifth and final stage of the disease. Kidneys are essential organs in the human body, responsible for removing toxins and ensuring healthy blood flow to all other organs. When the kidneys fail, transplantation may be the only option.
Several techniques are available for kidney transplantation, including live donor transplantation, where the donor is typically a blood relative, ensuring a perfect match. Another technique is the swap transplant, where a donor can donate their kidney to an unrelated recipient while their relative receives a kidney from the recipient's relative. This method is becoming increasingly popular in many hospitals.
Expert doctor team
Well trained nursing & support staff
Dedicated laminar flow operation theatre
Dedicated intensive care units
Therapeutic plasma exchange
Continuous renal replacement therapy
24-hour Blood Bank with apheresis facility
State-of-the-art laboratory and microbiology (infection control) support
Advance radiology & imaging services
Round the clock dialysis and CRRT support
Before undergoing a renal transplant, a pre-transplant evaluation is necessary to assess your overall health and identify any potential issues. This evaluation is crucial as it allows the Renal Transplant Team to take steps to prevent any problems before and after the surgery, thereby reducing the risk of complications. Prior to the evaluation, a letter will be sent to you and your physician to collect important medical information. Your physician is required to provide the necessary information before the transplant team can proceed with the evaluation.
An up-to-date history and physical
Include height and weight (must have BMI < 35 at the time of transplant)
Include a note describing the compliance level (could be a social worker note)
Current lab work – including a metabolic panel
If a patient is not on dialysis, a creatinine clearance or GFR level within 6 mos.
Kidney biopsy report (if already done)
EKG
Patients >50 years old, diabetics >20 years, or known CAD will need
Stress testing within the last year (Dobutamine Stress Echo preferred)
Negative stool guiacs
For patients> 50 years old, a colonoscopy or sigmoidoscopy within the last 3 to 5 years.
Immunization record including hepatitis, ppd to r/o tuberculosis (if reaction then chest X-ray), Pneumovax (within 5 years)
Abdominal/renal ultrasound
All females – Normal PAP within the year (unless h/o total hysterectomy)
If > 40 years old or family history of breast cancer, normal mammogram 0
All males > 50 years old
Current PSA
To evaluate a patient's health status before a renal transplant, various tests and studies are necessary. The Kamineni Hospital's kidney transplant team will schedule an evaluation upon receipt of the test results. Kidneys for transplantation can come from living donors, usually immediate family members or sometimes spouses, or cadaver donors who have willed their kidneys before death or whose families have given permission for donation at the time of death. All donors undergo careful screening to ensure a suitable match and prevent any transmissible diseases or complications.
During kidney transplantation, a healthy kidney is placed into the body to replace a failing kidney. The new kidney is connected to nearby blood vessels and the bladder, allowing it to function properly. In most cases, the diseased kidneys are not removed, except in certain conditions such as repeated infections that could spread to the transplanted kidney, uncontrollable hypertension caused by the original kidneys, or urine back up into the kidneys.
A successful kidney transplant can provide increased strength, stamina, and energy, allowing patients to return to a more normal lifestyle. They can have a normal diet and fluid intake, and if they were dependent on dialysis before the transplant, they'll have more freedom from dialysis schedules. Anemia and hypertension, common problems with kidney failure, may also improve after transplantation. After being discharged from the hospital, patients are followed as outpatients in the Transplant Clinic to monitor the function of the transplanted kidney and ensure appropriate medication use.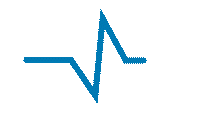 At Kamineni Hospitals, we believe that nothing is impossible, even if it's a complicated rare surgery! Our seasoned team of medical professionals is always prepared to take challenges head-on, watch the videos to know more.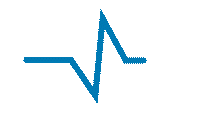 At Kamineni Hospitals, Every patient is taken care of with utmost attention. Even if it is a trauma case or a medical emergency, our team of efficient doctors attends to them with the utmost care. Patients walk out with their hearts filled with gratitude and happiness.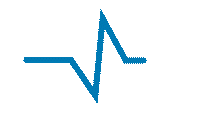 Stay informed!! Through our Media & News releases. Explore our carefully crafted press releases for exclusive insights.