Whenever someone hears about plastic surgery first thing that comes to mind is celebrities and movie stars getting surgeries to look more attractive. Plastic surgery does more than just improve aesthetics. Plastic surgery involves altering and improving aesthetically any part of the human body. Plastic surgery specialists at kamineni hospitals offer comprehensive plastic surgeries for people to improve their appearance and treat deformities.
Plastic surgery is a surgical specialty that helps in the restoration, reconstruction, or alteration of human body parts. Cosmetic Surgery is mainly focused on improving a patient's appearance, symmetry, and proportion of the body or facial features. Plastic and Cosmetic Surgery specialists deal with a wide range of conditions from tumours, defects, and congenital defects to reshaping the body parts.
Kamineni Hospital regarded as one of the best plastic surgery hospitals in Hyderabad offers the most satisfactory results for patients in handling plastic surgeries and non-invasive cosmetic procedures. Nearly every part of the human anatomy can be reconstructed or altered with the help of skilled plastic surgery specialists.
Technological Advancements
Over the years, many new technologies have been developed to deliver the most effective plastic surgeries. The latest and innovative medical advancements help plastic surgeons to operate effectively even on complex parts. Plastic surgery specialists at kamineni Hospitals employ the most sophisticated procedures and treatments.
Here are some of the latest advancements in technology used in Plastic surgery
Tissue engineering
Minimally invasive endoscopic
Distraction osteogenesis
Computer-assisted imaging
Computational mechanics
Hybrid fractional laser technology
J-Plasma Skin Tightening
Radiofrequency
VASER Liposuction
Non-surgical vaginal rejuvenation
Improved fat grafting techniques
Cryolipolysis (CoolSculpting or "fat freezing")
PLASTIC SURGERY SUBSPECIALTIES
Plastic surgery is mainly divided into two types, 1) Reconstructive surgery and 2) Cosmetic surgery.
Reconstructive Plastic Surgery
Plastic surgery specialists perform reconstructive plastic surgery to rectify facial and body abnormalities. These abnormalities may be caused by birth defects, trauma, disease, or due to the ageing process. Top plastic surgeons at Kamineni Make the best of modern technology equipment to deliver the most effective treatment.
Reconstructive Plastic Surgery helps to restore normal condition and function to the body parts. Body parts that are affected due to diseases or medical conditions.
Some of the conditions that may result in abnormal structures of body parts
Trauma
Infection
Developmental abnormalities
Congenital (present at birth) anomalies
Disease
Tumours
Reconstructive surgery procedures
Our Season Plastic surgery specialists at Kamineni Hospital deal with a wide range of medical conditions. Some of the surgery procedures that reconstructive plastic surgeons carry out effectively are:
Breast Implant Removal
Reduction Mammoplasty
Breast Reconstruction
Surgical Correction of Birth Anomalies
Congenital Nevi Surgery
Liposuction for Lipedema
Cosmetic Plastic Surgery is an elective or voluntary surgery that is performed on normal body parts for the only purpose of improving a person's appearance. Many celebrities and famous people undergo cosmetic surgeries to remove signs of ageing or improving aesthetics.
Over the years there has been a significant increase in the number of cosmetic surgeries performed. The plastic and Cosmetic surgery department at Kamineni Hospital is well known as the best plastic/cosmetic surgery hospital in Hyderabad. It has the best infrastructure, and technological, surgical, and clinical expertise to achieve the best possible results.
Some of the common cosmetic surgery procedures are
Breast augmentation or enlargement (augmentation mammaplasty)
Breast implant removals
Breast lift
Buttock lift
Chin, cheek, or jaw reshaping (facial implants or soft tissue augmentation)
Dermabrasion / dermaplaning
Eyelid lift (blepharoplasty)
Facelift
Forehead lift
Hair replacement/transplantation
Lip augmentation
Liposuction (lipoplasty)
Lower body lift
Nose reshaping (rhinoplasty)
Thigh lift
Tummy tuck (abdominoplasty)
Upper arm lift
Botox injections
Cellulite treatment
Chemical peel
Plumping/collagen or fat injections (facial rejuvenation)
Laser skin resurfacing
Laser treatment of leg veins
TREATMENTS AND PROCEDURES
Every year the number of people undergoing plastic surgery is increasing exponentially. Plastic surgery is not just for celebrities or movie stars but also for everyone who is looking to improve their aesthetics. Modern technology developments in Plastic Surgery equipment ensure a safe and minimally invasive treatment option for a wide variety of deformities and injuries.
Kamineni Hospital renowned as one of the best plastic surgery hospitals in Hyderabad offers holistic treatment for a wide range of deformities. Our seasoned plastic surgeons are experienced and skilled in conducting surgeries.
Common Plastic Surgeries Include
Liposuction is the most common procedure used in plastic surgery. It is used to remove from the patient's body. This type of surgical procedure is performed under the influence of anaesthesia only. Liposuction involves using a cannula and negative pressure to remove the excessive fat by sucking it out. Though the excessive fat is removed in this process soon the body fat returns to the same level as before the treatment.
This type of surgery is conducted for many reasons, some of the common reasons, are to enlarge breasts, to replace an absent breast, or improve symmetry and size. Breast Implants are used to change the size, shape, and symmetry of the breasts. Reconstructive plastic surgery treats conditions like congenital micromastia, and a mastectomy, to correct congenital defects and deformities. Cosmetic Plastic Surgery involves enlarging breasts through breast augmentation surgery.
Blepharoplasty is plastic surgery that deals with correcting defects, deformities, and disfigurations of the eyelids. The reason behind this surgery is to aesthetically modify the eye region of the face or improve the vision of patients where the eyelids obstruct vision. Plastic cosmetic surgeons at Kamineni Hospitals help you look youthful by treating a wide range of eyelid-related conditions.
Abdominoplasty surgery is carried out to remove excess fat and improve the elasticity of the skin or weakened connective tissues present in the abdominal area. This type of surgery is also known as a tummy tuck.
In this type of surgical procedure excess skin and fat are extracted from the abdomen. Connective tissues in the abdomen get tightened with sutures. Whereas the remaining is finetuned to make it look more aesthetically pleasing. This type of surgery is performed mainly to improve the shape and appearance of the abdomen.
Rhinoplasty is commonly referred to as nose job surgery. This type of surgery may be carried out to improve the shape and function of the nose. Some of the common reasons are Removing a hump on the nose, Straightening the bridge, Reshaping the nose's tip, and Increasing or decreasing the size of the nostrils. Also, many people opt for this type of surgery to make the nose look bigger or smaller for aesthetic purposes.
During this procedure, patients will be under the influence of anaesthesia. Anaesthesia could be either local or general. So the patient does not feel any pain during the operation. A medical specialist will make cuts within the nostrils. Based on the requirement they reshape the inner bone and cartilage.
Plastic and Cosmetic Surgeons at Kamineni Hospitals are equipped with state-of-the-art equipment and facilities to deliver high-standard surgeries. Our seasoned plastic surgeons are skilled and experienced in providing exceptional surgical outcomes. Some of the other common surgical procedures include Breast lifts, Forehead Lift, and Gynecomastia Treatment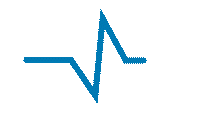 At Kamineni Hospitals, we strive to offer healthcare excellence through concerted efforts by an esteemed panel of medical experts who consistently strive to enhance as many lives as possible.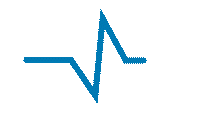 At Kamineni Hospitals, we believe that nothing is impossible, even if it's a complicated rare surgery! Our seasoned team of medical professionals is always prepared to take challenges head-on, watch the videos to know more.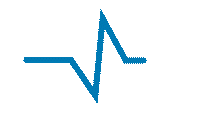 At Kamineni Hospitals, Every patient is taken care of with utmost attention. Even if it is a trauma case or a medical emergency, our team of efficient doctors attends to them with the utmost care. Patients walk out with their hearts filled with gratitude and happiness.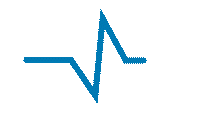 Stay informed!! Through our Media & News releases. Explore our carefully crafted press releases for exclusive insights.