Vascular surgery deals with the group of diseases related to the blood vessels and lymphatic system. The lymphatic system moves the infection-fighting white blood cells through the body. Any type of hindrance in the blood vessels could lead to difficulty in supplying blood to other parts of the body. Blood flow disruption could lead to disability or sometimes death.
The vascular system is the network of veins that are spread throughout the body to supply oxygen and nutrients through the blood. To treat disorders in the blood supply Vascular Surgery is performed. It is a surgical subspecialty that ensures a proper blood supply through the blood vessels. Vascular surgery specialists at Kamineni Hospitals are equipped with modern technology to deliver minimally invasive surgery for effective results.
Any type of disorder or disease that affects the arteries, blood vessels, veins, and tiny capillaries that carry blood through the body. Treating Vascular diseases at the right time is very crucial. Neglected vascular diseases sometimes may become life-threatening. Vascular surgery specialists combine innovative treatment and the latest research to treat a wide variety of vascular diseases.
Vascular Surgeons at Kamineni Hospitals are experienced in performing both minimally invasive and open surgical producers. With the help of state-of-the-art equipment and facilities, our seasoned vascular surgeons provide the best care to the patients. Our vascular surgeons work closely with other specialists to treat complex vascular diseases.
Common Vascular Surgery Treatment and Procedures
Humans contain two carotid arteries that carry oxygenated blood from your heart to your head, face, and brain. When they are healthy blood passes through them like an open pipe. A carotid artery stenosis condition occurs when your carotid artery becomes blocked by excessive plaque. In that cases, it may lead to stroke and other health issues.
A patient may develop this medical condition in either of the two arteries in the neck or both. This should be addressed and diagnosed with the right treatment before it becomes severe and leads to death.
Vascular Surgeons at Kamineni Hospitals are experts at dealing with a variety of artery issues. With the right treatment option, medical experts can cure this without any further complications.
Carotid Endarterectomy is a surgical procedure used to remove the plaque from the carotid arteries to smoothen the blood flow. Vascular Surgeons will make an incision over the neck to expose the narrowed carotid artery. Then the surgeon inserts a plastic tube into the blood vessel. It helps in re-routing the blood flow around the blocked area.
Once the surgeon removes the plaque the skin incision will be stitched together. Which restores the blood flow as usual.
Carotid Stenting is an endovascular procedure where a stent is deployed into the blood vessel. A stent is a metal mesh tube that helps the carotid artery from narrowing down shortly. This type of surgery is used only when the patient's health condition couldn't support other surgical procedures like Carotid Endarterectomy.
Abdominal Aortic Aneurysm
The aorta is a large blood vessel in the human body that delivers blood from your heart to your head, arms, and down to your abdomen, legs, and pelvis. If this blood vessel swells or bulges out like a balloon that condition is named Abdominal Aortic Aneurysm (AAA).
It could be life-threatening if not treated before it bursts or the condition becomes worse. This type of disease is very common in older men and smokers. Some of the reasons for this disease are smoking, hypertension, and vascular inflammation. These are mainly two types small and large. Smaller ones may not affect the patient severely but a large one could be dangerous. Because they grow quickly and should be treated with surgery effectively.
Based on the stage and growth rate of these diseases treatment will be varied. Some of the common treatment options for Abdominal Aortic Aneurysms are including
Open Abdominal Surgery
Endovascular Surgery
Monitoring
Renal Transplant & Vascular Access
Whenever a patient experiences kidney failure his health degrades significantly, Because the Kidney is responsible for filtering out toxins and other waste from the body. If kidneys fail to do their work then toxins and other wastes will get accumulate in the blood.
In such cases, medical specialists will perform dialysis to filter out the toxins from the body. There are mainly two types of dialysis that will be performed on patients like peritoneal and hemodialysis. Haemodialysis involves filtering out blood using a machine. For that, the doctor needs to access blood via veins and arteries to complete the flow of blood through the dialysis machine.
Our seasoned vascular surgeons at Kamineni Hospitals offer two treatment options for kidney failure patients.
Renal Transplant
Arteriovenous Fistula creation & surveillance
Surgical Bypass
Vascular surgeons at Kamineni Hospitals are skilled in performing various surgical bypass procedures. They work closely with patients to understand their medical history and health conditions. Which helps them deliver exceptional patient care and treatment.
Surgical Bypass procedures will be carried out by vascular surgeons whenever the blood flow gets blocked in arteries. Arteries are blood vessels that carry blood to human body parts. Based on the patient's age and lifestyle habits plaque takes place in arteries. Plaque interrupts the blood flow causing various health complications.
In such cases, Vascular surgeons perform surgical bypass procedures to restore the blood flow. They use a graft an artificial stent to divert the blood flow from the blocked section of the artery. Each end of the block is then clamped. Once the blood flows without any leakage or disruption surgeon stitches the incision firmly.
Varicose veins are a medical condition in which gnarled or enlarged veins appear in the legs and feet. Most of the time varicose veins do not need any treatment. If you are experiencing any discomfort or itching then treatment may be necessary.
Vascular Surgeons will perform varicose veins surgery only to ease symptoms or treat complications such as leg ulcers, swelling, or skin discoloration. Not everyone suffering from varicose veins needs to be treated surgically. Initially, your medical specialist will perform a physical exam to detect varicose veins.
A medical specialist may perform an ultrasound procedure to check how severe your condition is. Treatment for this medical condition involves both invasive and noninvasive tests. Invasive procedures for varicose veins include Sclerotherapy, treatment using a laser, Vein stripping, and ambulatory phlebectomy.
Our Vascular surgeons offer comprehensive treatment for patients suffering from vascular diseases. Kamineni Hospital vascular surgeons specialize in handling procedures like
Endovascular reconstruction
Mesenteric artery bypass
Open vascular reconstruction
Radiofrequency ablation
Renal artery angioplasty
Transcarotid artery revascularization (TCAR)
Vein removal
Vena cava reconstruction
Vertebral artery reconstruction
Thoracic duct embolization
Thoracic outlet decompression
Thrombectomy
Kamineni Hospital is regarded as one of the best multidisciplinary hospitals in Hyderabad handling routine to complex vascular surgeries. Our seasoned vascular surgeons are equipped with state-of-the-art equipment and facilities to provide the best treatment and care for patients.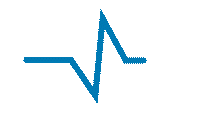 At Kamineni Hospitals, we believe that nothing is impossible, even if it's a complicated rare surgery! Our seasoned team of medical professionals is always prepared to take challenges head-on, watch the videos to know more.
Understanding Minimally Invasive Cardiac Surgery (MICS)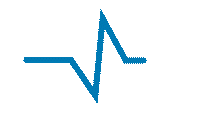 At Kamineni Hospitals, Every patient is taken care of with utmost attention. Even if it is a trauma case or a medical emergency, our team of efficient doctors attends to them with the utmost care. Patients walk out with their hearts filled with gratitude and happiness.
The Heart Beats Again – Cardiology Excellence
A hole in the heart -We fixed it with love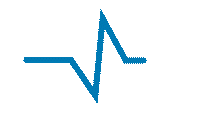 Stay informed!! Through our Media & News releases. Explore our carefully crafted press releases for exclusive insights.