Compare to men, women face a lot of challenges when it comes to their health. Especially their sexual and reproductive system health. From the teenage years to the menopausal stage women's health goes through many critical stages in their life. We are proud to say that obstetrics and Gynaecology specialists at Kamineni Hospitals are experts in dealing with women's overall health issues.
Obstetrics and Gynaecology is the medical speciality that deals with the two different aspects of the female reproductive system. Obstetrics is concerned about the care of the pregnant women, the unborn baby, delivery, and the immediate period following childbirth. Whereas gynaecology is concerned with any diseases related to female genitals or reproductive organs.
Specialist in the Obstetrics department is known as obstetricians. Obstetricians are highly trained specialists in medical and surgical procedures to treat complications during women's pregnancy. They ensure and take care of the baby and mother through all the phases of pregnancy and childbirth. Seasoned Obstetricians at Kamineni Hospitals provide the best care to ensure labour and delivery are accomplished without complications.
Specialists in gynaecology are known as gynaecologists. They deal with ailments related to the female reproductive system. The female reproductive system consists of the uterus, fallopian tubes, ovaries, and breasts. They treat and diagnose various reproductive disorders such as endometriosis, infertility, ovarian cysts, and pelvic pain.
Along with this, gynaecologists deal with problems in the bowel, bladder, and urinary system. Because they are closely related to female reproductive organs. Our seasoned gynaecologists at kamineni Hospitals provide world-class treatment for a wide range of disorders such as endometriosis, infertility, ovarian cysts, and pelvic pain.
For a healthy reproductive system, it is recommended that a woman from the age of 13 years should pay a regular visit to her gynaecologist. One of the best obstetrics and gynaecology hospital in Hyderabad, Kamineni Hospital is changing lives by providing effective treatment for women of all ages.
TECHNOLOGICAL ADVANCEMENTS
The obstetrics and gynaecology department at Kamineni Hospital is equipped with cutting-edge technology and state-of-art infrastructure. We provide safe and responsive care for both mother and child. Our seasoned specialists make the best of innovation, evidence-based medicine, and multidisciplinary and collaborative treatment.Unfortunately, most people may not see symptoms until their kidney diseases get worse. The earlier you recognize these symptoms the better it would be. Here are some of the symptoms you'll notice during the early stages of kidney diseases.
Obstetrics and gynaecology specialists at Kamineni Hospitals are equipped with innovative treatments and the latest research. Our medical specialists are skilled at the most sophisticated diagnostic and treatment options. From common gynaecology disorders to complex disorders like ovarian cancer or vaginal cancer Gynaecologists at Kamineni Hospitals offers the best treatment.
Advanced laparoscopic surgery:
Advanced Laparoscopic Surgery is used to identify the source of pelvic and abdominal pain. This is the minimally invasive technique to relieve patients' abdominal and pelvic pain. In this type of surgery, a small incision will be made in the skin of the abdomen. Generally, the cut will be around half an inch in length.
Once the incision is made the surgeon inserts an instrument known as a laparoscope. A laparoscope is a slim and long instrument that is administered into the abdomen. The laparoscopic instrument is attached to a tiny camera. Which helps surgeons to get an insight into the patient's abdominal and pelvic organs on a television screen.
If any problem is detected with one of the organs then another instrument may be inserted through the incision. This type of surgery is known as single-site laparoscopy. This is the most popular surgery because it is a minimally invasive surgery. Patients can return to normal activity within 7 days as there is no cutting of the uterine tissue.
When all the other treatment options have been done to remove the uterus without any success, Hysterectomy surgery will be performed. This surgery is done to remove a women's uterus. The uterus is also referred to as the womb. Based on the patient condition and stage of the disease total uterus or part of the uterus will be removed.
This type of surgery is performed only when the patient is suffering from Uterine fibroids, Uterine prolapse, cancer of the uterus, cervix, or ovaries, abnormal vaginal bleeding, and chronic pelvic pain.
Tubal Ligation is one of the most popular and common surgical procedures for preventing birth control permanently. In this type of procedure, a fallopian tube of a woman will be tied or clipped. Cutting, or blocking the fallopian tubes will prevent pregnancy forever.
Once the procedure is done an egg can't travel from the ovaries through the fallopian tubes and blocks sperm from travelling up the fallopian tubes to the egg. This type of surgery also decreases the chances of getting ovarian cancer especially when fallopian tubes are removed.
Based on patients' conditions and disorders gynaecologists perform various procedures and treatments. Other common procedures and surgeries our obstetricians and gynaecologists at kamineni Hospitals perform are adhesiolysis, cervical biopsy, colporrhaphy, colposcopy, dilation and curettage (D&C), endometrial or uterine biopsy, fluid-contrast ultrasound (FCUS), pelvic ultrasound, pelvis cope (pelvic laparoscopy), uterine suspensions, vaginal vault, toluidine blue dye test, trachelectomy, uterine (artery) fibroid embolization (UFE) and vulvectomy.
SUBSPECIALTIES OF NEUROSURGERY
There are mainly 4 types of sub-specialties are there in the obstetrics and gynaecology departments. Each specialty deals with a specific issue and women's pregnancy and reproductive system.
This sub-specialty of obstetrics and gynaecology primarily focuses on the diagnosis and treatment of cancers of the female reproductive system and complex non-cancerous conditions.
Gynaecologic Oncologists deal with cancers in reproductive systems such as cervical cancer, endometriosis, fibroids, ovarian cancer, pelvic masses, uterine cancer, vaginal cancer, and vulvar cancer
This type of medical specialist deals with women who are experiencing complex and high-risk pregnancies. They take care of both mother and child throughout and pregnancy journey and also take care of the mother's health issues even after childbirth.
Their primary responsibilities will be to take care of the mother's existing health problems and monitor the child's growth and development in the womb. They diagnose and manage birth defects in the developing baby. If needed they perform surgery on the baby to treat birth defects. Kamineni Hospital, the best obstetrics and gynecology hospital in Hyderabad offers comprehensive treatment for patients.
Reproductive Endocrinology & Infertility:
Reproductive Endocrinology and Infertility (REI) specialists deal with the endocrine system. It consists of a complex network of glands and organs that works to control and coordinate human body activities. Activities like energy level, growth, development, and reproduction.
The endocrine system plays a crucial role in reproduction and infertility. Medical specialists in the REI department primarily deals with the diagnosis and treatment of hormonal dysfunctions in male and females. Our team of best obstetrics and gynaecology specialists provides outstanding medical care for patients facing infertility issues.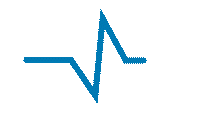 At Kamineni Hospitals, we strive to offer healthcare excellence through concerted efforts by an esteemed panel of medical experts who consistently strive to enhance as many lives as possible.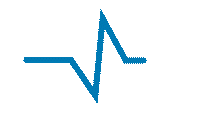 At Kamineni Hospitals, we believe that nothing is impossible, even if it's a complicated rare surgery! Our seasoned team of medical professionals is always prepared to take challenges head-on, watch the videos to know more.
Treating Multiple Uterine Fibroids | RARE SURGERY | Dr. Sharada Saranu
Woman, Your Health First | Dr. Prasanna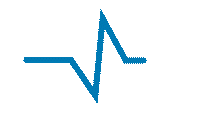 At Kamineni Hospitals, Every patient is taken care of with utmost attention. Even if it is a trauma case or a medical emergency, our team of efficient doctors attends to them with the utmost care. Patients walk out with their hearts filled with gratitude and happiness.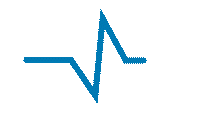 Stay informed!! Through our Media & News releases. Explore our carefully crafted press releases for exclusive insights.