ENT problems may limit one's ability to experience life to the fullest. World Class facilities and highly trained ENT professionals at Kamineni Hospitals in Hyderabad enhance patients' real-life experiences. We offer excellent patient care throughout the patient journey with us.
ENT is known as Ears, Nose, and Throat. The doctor who diagnoses these body parts is called an otolaryngologist. They diagnose, manage and treat disorders of ENT, head, and neck.
ENT specialists at Kamineni Hospitals provide both medical and surgical treatment for a variety of ENT conditions. World-class medical advancements in internal medicine and delivering high standards of ENT care have made Kamineni Hospitals one of the top ENT hospitals in Hyderabad.
Most of the time there is nothing to be worried about Ear, Nose, and Throat infections. Because ENT infections are very common. Generally, they last for a few days.
However, if you are suffering from ENT infections for more than a few days then you should visit an ENT specialist. ENT symptoms are mainly caused by Viral or Bacterial infections.
Hearing loss and ear disorders
Allergies
Infections
Injuries
Congenital (present at birth) or acquired abnormalities such as cleft palate, cleft lip, deviated septum, drooping eyelids, loss of smell
Speech disorders (e.g., hoarseness, laryngitis)
Benign (non-cancerous) growths and malignant (cancerous) tumours (e.g., nasal polyps, head and neck cancer)
Certain nerve disorders (e.g., Bell's palsy)
Sleep disorders
EAR (OTOLOGY/NEUROTOLOGY)
Ear disorders impact one's hearing ability and how one interprets the world around him/her. ENT or Otolaryngologist who specializes in this speciality deals with various conditions of the ear. They can treat disorders such as ear infection, hearing loss, ear, face, or neck pain, and ringing in the ears (tinnitus).
The human nose plays a crucial role in maintaining one well being. It helps in breathing and keeps out potentially harmful dirt, allergens, and other dust particles. Otolaryngologists who are experienced in the Rhinology or nose department deal with various conditions or disorders of the Nose.
Otolaryngologists treat deviated septum, rhinitis, sinusitis, sinus headaches, and migraines. Top ENT specialists at Kamineni Hospitals are experienced in performing complex conditions of the nose such as nasal obstruction and surgery and skull-base tumours.
Any disorders of the throat that make swallowing food and speaking difficult need to be addressed at the right time otherwise lead to further complications. ENT specialists of the throat treat various disorders of the throat. Throat disorders include sore throat, hoarseness, infections, throat tumours, airway and vocal cord disorders, and more.
There is a high chance of tumours and disorders in the head and neck areas. They are the most common and complex body parts consisting of some of the vital organs. ENT specialists who specialize in head and neck diagnose and treat various kinds of disorders. Head and neck disorders include tumours or cancers and thyroid disorders. Our ENT specialists provide an effective treatment for complex thyroid disorders such as benign and malignant tumours, grave disease, enlarged thyroid glands, and more.
Pediatric ENT specialist deals with ENT issues in children. ENT disorders in children include birth defects in the head and neck, sleep apnea and delayed growth issues, and more. Our seasoned ENT specialists are experienced in handling complex ENT issues like allergies, sinus, and breathing conditions.
Kamineni Hospital one of the top ENT hospitals in Hyderabad is equipped with state-of-the-art facilities to deliver exceptional treatment for patients. We offer advanced consultation and surgical care for problems in the ear, nose, head, neck, and throat regions. The Department of ENT undertakes treatment for the following diseases and disorders.
The department of ENT medical speciality at Kamineni Hospital offers effective treatment for routine to rare case surgeries. Here are some of the common surgeries ENT specialists perform.
Adenoidectomy and tonsillectomy
These are some of the common surgical procedures performed by ENT specialists, especially for children. An adenoidectomy is a surgical procedure used to remove adenoids. A tonsillectomy is a surgical procedure used to remove tonsils. ENT specialists recommend this type of surgery only when other treatment options fail. When the problem of infection and inflammation persists or is recurrent in children.
This is one of the minimally invasive surgery to diagnose and treat delicate structures within the middle ear. Endoscopic ear surgery is performed to treat ear complications such as hearing loss, facial paralysis, and brain infections such as meningitis. ENT specialists use this surgical procedure to treat both children and adults who are suffering from conditions like
This type of surgery is mainly used when sinus problems cannot be treated with medication and lifestyle changes. ENT specialists perform this sinus surgery to enlarge or remove any blockages in the sinus for easier drainage.
ENT specialists use this type of surgery to treat severe tumours and cancers that develop in the head and neck area. A group of cancers developed in the mouth, sinuses, nose or throat.
ENT specialists use this procedure to examine and treat the larynx. If patients are experiencing difficulty with speaking, swallowing, and breathing then this type of surgery will be performed. Generally, this procedure is done under general anaesthesia. ENT specialists perform this procedure to remove foreign objects, or taking a small biopsy, or remove polyps from the vocal cords. In this procedure, the laser is also used to do a detailed examination of all parts of the patient's larynx and vocal cords.
Since 1995 we made our mark in healthcare by providing comprehensive treatment for patients as a top ENT hospital in Hyderabad. Our seasoned ENT specialists diagnose and treat routine to rare case surgeries of ENT.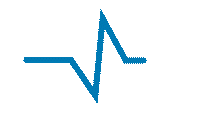 At Kamineni Hospitals, we believe that nothing is impossible, even if it's a complicated rare surgery! Our seasoned team of medical professionals is always prepared to take challenges head-on, watch the videos to know more.
Woman, Your Health First| Dr. Apoorva
Head & Neck Cancer I Symptoms, Treatment & More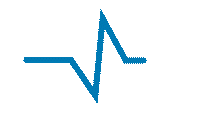 At Kamineni Hospitals, Every patient is taken care of with utmost attention. Even if it is a trauma case or a medical emergency, our team of efficient doctors attends to them with the utmost care. Patients walk out with their hearts filled with gratitude and happiness.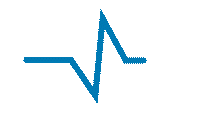 Stay informed!! Through our Media & News releases. Explore our carefully crafted press releases for exclusive insights.