At Kamineni Hospitals, We ensure to make your smile brighter even after injuries or disorders. Our highly trained dental surgeons help you add life to your smile. We provide a complete gamut of oral health services starting from prevention to complex reconstructive surgery and speciality dental services.
Dental and Maxillofacial Surgery is a dental speciality dealing with the diagnosis and surgical treatment of a broad range of disorders related to the hard and soft tissues of the face, mouth, and jaws (the upper jaw is referred to as the maxilla). The procedures are carried out on the facial complex and skeleton, including the jaws and oral cavity.
A dentist is a physician who performs key functions in the maintenance of oral health. In addition to general check-ups, a dentist also carries out basic treatments and procedures such as lude filling a tooth, performing a minor surgical procedure such as tooth extraction, and cleaning and polishing teeth.
This type of surgery involves a broad range of medical procedures treating the gums and teeth. Our seasoned dental surgeons at Kamineni Hospital can deal with a wide range of procedures like a root canal, dental implants, Wisdom tooth extraction, reconstructive, and cosmetics.
Maxillofacial surgeries are mainly done by expert and highly trained dental surgeons. Dental surgeons at kamineni hospitals have performed highly complex maxillofacial procedures. They mainly treat diseases, deformities or disorders due to injuries in areas like the face, jaw, and mouth.
In the modern world, dental problems are quite common. You don't have to panic if your dentist recommends you undergo dental surgery. Many procedures can be treated with just nonsurgical treatments. Even if your condition needs to be treated with surgical procedures Our dental and maxillofacial surgeons provide the best and most effective treatment for patients.
Most of the surgical procedures are carried out by putting patients under anaesthetics. So patients do not feel any pain as the dentist works on them. With minimal effect, dental surgeons can effectively carry out the treatment.
Technological Advancements:
Technological advancement in the dental industry revolutionized oral and maxillofacial surgery. Surgeons at Kamineni Hospitals are equipped with advanced instruments in the industry to deliver exceptional treatment for patients. With the help of anaesthetists, our dental surgeons perform surgical extraction of teeth and other tissue extraction procedures with the least pain and discomfort.
Digital Imaging
3-D Dental Prosthetics Printing
Nano Materials
3D Virtual Imaging
Computed tomography
3D printing
Customized Implants
Bio-printing tissues and organs
Oral and maxillofacial surgeons at Kamineni Hospitals provide the best-in-class OMS care with state-of-the-art equipment and facilities. Our highly trained doctors and nursing staff have a wide range of experiences and are well-equipped to handle complex procedures. With the help of advanced technology in the oral industry, we promise to deliver the best oral and maxillofacial surgery.
Here are some of the common Dental and Maxillofacial surgeries
Dental implant installation
This type of dental surgery is mainly applied to patients who are missing teeth. In this procedure, implants are replaced in the place of missing teeth. Generally, these implants are made with titanium and Zirconium.
If patients are suffering from tooth decay, damage or infection then this type of surgery will be done. In such cases, the only solution to relieve the pain of patients is to extract the tooth. A dental surgeon makes a small incision into the patient's gum so the tooth can be reached and extracted. During the process, the patients will be put under anaesthesia. Dental surgeons at Kamineni Hospitals are skilled in performing complex tooth extractions.
Among other dental issues, this is the most common dental issue. Because most people's wisdom teeth do not erupt properly. Sometimes it can cause overcrowding, and erupt in the wrong position. Which could lead to pain while chewing and talking. It may also lead to serious infection or swelling. In such cases, dental and maxillofacial surgeons perform surgery and remove it.
Sleep Apnea is the most common problem many people face during sleep. This type of sleeping disorder involves repeatedly starting and stopping breathing while sleeping. There are many types of sleep apnea disorders. The most common one is obstructive sleep apnea.
One sure sign of this disorder is Snoring. However, not everyone who snores needs to be treated. If you are facing serious problems breathing and frequently waking up during the night then you should consider consulting a maxillofacial surgeon.
Surgery will depend on the stage of your condition. Sometimes it could be solved by just using a device that uses positive pressure to keep your airways open. If you are snoring too loud or having difficulty breathing while sleeping then you may need to undergo surgery.
Facial Injury and Trauma Surgery
Dental and Maxillofacial surgeons at Kamineni Hospitals are highly skilled and experienced in treating and repairing facial injuries and jaw-related issues. It mainly includes fractures in the jaw and orbits surrounding the eyes.
A healthy jaw and the shape of the jaw play a crucial role in one's appearance. Unfortunately, many people are not naturally gifted with a healthy jaw. A significant number of the population faces various functional problems due to their teeth and jaw misalignment.
People experiencing pain or difficulty while chewing, speaking, or breathing should undergo this type of surgery. Corrective Jaw Surgery also known as Orthognathic surgery addresses these issues.
Cleft Lip and palate Surgery
This type of condition mostly occurs by birth due to the underdeveloped facial structure in infants and young children. In such cases, cleft lip and palate surgery restores the jaw and facial structures to their normal condition. Dental and Maxillofacial surgeons at Kamineni Hospital use advanced technology for treatment and diagnosis.
Apart from illness and disorders, dental and maxillofacial surgeons also perform surgeries to improve the appearance of the mouth, face, teeth, and jaws. This type of cosmetic surgery is quite common among celebrities and influencers nowadays.
Cosmetic Surgery includes nasal reconstruction, cosmetic chin, and ear surgery, botox injections, lip enhancement, injectable fillers, facelifts, and more.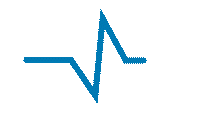 At Kamineni Hospitals, we believe that nothing is impossible, even if it's a complicated rare surgery! Our seasoned team of medical professionals is always prepared to take challenges head-on, watch the videos to know more.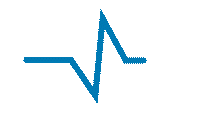 At Kamineni Hospitals, Every patient is taken care of with utmost attention. Even if it is a trauma case or a medical emergency, our team of efficient doctors attends to them with the utmost care. Patients walk out with their hearts filled with gratitude and happiness.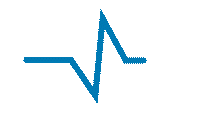 Stay informed!! Through our Media & News releases. Explore our carefully crafted press releases for exclusive insights.