To detect and diagnose many diseases medical specialists need to have a clear understanding of the internal body of a human being. Modern technology developments in medical equipment granted access to the internal body of humans with the help of various imaging exams and techniques. That's where Radiology comes into play.
Radiology is the medical study that uses medical imaging and exams to diagnose and help medical specialists in their treatment procedures within the bodies of humans and other animals. Initially, it started with radiography later new innovative developments have taken place in this field. Most modern imaging techniques use no electromagnetic radiation such as ultrasonography and magnetic resonance imaging.
Radiologists are the medical experts in interpreting the results of radiology imaging exams. They provide necessary information and guidance for other medical specialists to treat diseases and injuries effectively. For many diseases, your family doctor or medical professional depends on radiologists to get a clear understanding of the diseases. So that they can provide the most effective and appropriate treatment for patients. Radiologists at Kamineni Hospitals are well knowledgeable in using various imaging techniques and interpreting them effectively to assist the patient's physician.
Most medical fields use radiologists' expertise in treating diseases effectively. Radiology offers medical experts an insight into the inside of the human body using modern diagnostic equipment. Some of the most common fields that depend on radiology are
Surgery
Pediatrics
Obstetrics
Oncology
Trauma-response
Emergency medicine
Infectious disease
The radiology department at Kamineni Hospitals is equipped with the latest innovative medical equipment to provide accurate and precise information about the internal structures of humans. New technologies and our seasoned medical experts strive to make radiology treatments safer, cheaper, and more efficient. Some of the latest developments in the radiology department are
Magnetic Resonance Imaging (MRI)
Radiologists use magnetic resonance imaging (MRI) to look inside a patient's body for tumours or torn ligaments. It is mainly used for examining the brain and spinal cord. The magnetic resonance imaging machine uses a large magnet and radio waves to examine organs and structures inside your body. Radiologists treat and diagnose a variety of conditions from tumours to broken tissues inside the body.
MRI produces images of the organs and structures inside the body with the help of high-powered magnets and radio waves. The machine consists of a building block with a very large hole in the middle where the patient lies on a table during the exam. After that, the readings from the machine will be sent to a computer and translated into images.
It is one of the most common types of scans performed by Radiologists. Computed tomography is also referred to as a CT scan. The CT machine uses X-rays to produce images of inside the body. Radiologists use this type of procedure to get greater details of soft tissue such as organs or blood vessels at different angles. Our seasoned radiologists at Kamineni Hospitals also use CT scans for tissue or fluid biopsy.
Radiologists at Kamineni Hospital use an X-ray machine that emits minimal radiation to produce images of structure inside the body. In this procedure, X-ray beams pass through your body and they are absorbed in different amounts depending on the density of the material they pass through. The X-ray procedure is quick and painless and it provides accurate results of the structures inside your body particularly your bones.
Radiologists use Ultrasound machines to produce images of soft tissues inside the human body. In this procedure, sound waves move through the body, and based on the frequency the signals will be translated into images on a computer screen. This technique is most commonly used for a tissue or fluid biopsy.
It provides information about an unborn baby's growth in the womb and also helps in checking the baby's physical and healthy development. Ultrasound also called a sonogram helps in viewing and providing information about internal organs of the body. This includes the heart, blood vessels, bladder, kidney, and female reproductive organs.
The Nuclear Medicine imaging procedure uses small amounts of short-lived radioactive materials. A gamma camera or positron emission scanner is used in this process to record radiation emanating from the patient. Finally, the images of the inside body will be created on a computer. This procedure helps in diagnosing and treating many types of cancers, heart diseases, gastrointestinal, neurological disorders, and other health conditions.
Kamineni Hospitals offers comprehensive treatment for patients with the help of state-of-the-art equipment and innovative medicine in radiology. Our radiologists are equipped with the latest and most advanced equipment to treat and diagnose patients in the best way possible.
The radiology department is mainly divided into two sub-departments such Diagnostic Radiology and Interventional Radiology.
Diagnostic Radiology enables medical specialists to get an insight into the human body. Medical specialists who are experts at interpreting the radiology imaging exam results are known as diagnostic radiologists. With the help of the diagnostic radiologist's information and data, other physicians provide the best and most accurate treatment for the patients.
The interpreted data can also be used to diagnose the cause of your symptoms. Also, it helps in monitoring the patient's body reaction during the procedure or during treatment for the disease or condition. Diagnostic Radiologists conduct imagining exams to find diseases such as breast cancer, colon cancer, or heart disease.
Diagnostic Radiologists perform various imaging procedures like
Computed tomography (CT) or computerized axial tomography (CAT) scan, including CT angiography
Fluoroscopy, including upper GI and barium enema
Magnetic Resonance Imaging (MRI)
Magnetic Resonance Angiography (MRA)
Mammography
Nuclear medicine includes tests like bone scan, thyroid scan, and thallium cardiac stress test
Plain x-rays
chest x-ray
Positron emission tomography (PET imaging) PET scan, or PET-CT
Ultrasound
Interventional radiology:
Interventional radiologists are radiology experts who perform various minimally invasive procedures using medical imaging guidance. Medical Imaging Guidance tests such as X-ray fluoroscopy, computed tomography, magnetic resonance imaging, or ultrasound.
This type of imaging procedure is helpful for a doctor during procedures that involve inserting catheters, wires, and other small instruments and tools into your body. Because of the convenience, it provides in seeing inside the human body doctor can effectively operate through small incisions themselves.
Interventional radiology technology allows doctors to detect or treat conditions in almost any part of the body without needing to directly look inside the human body. So there is no need of inserting an instrument with an attached camera or any type of open surgery.
This type of technology is mostly used in treating cancers or tumours, and blockages in the arteries and veins. Along with this, it could be used in treating fibroids in the uterus, and liver and kidney problems.
Examples of interventional radiology procedures include
Angiography or angioplasty and stent placement
Embolization to control bleeding
Cancer treatments including tumor embolization with the help of chemoembolization or Y-90 radioembolization
Tumor ablation with the help of radiofrequency ablation, cryoablation, or microwave ablation
Vertebroplasty and kyphoplasty
Needle biopsies of different organs, such as the lungs and thyroid gland
Breast biopsy using stereotactic or ultrasound techniques
Uterine artery embolization
Feeding tube placement
Venous access catheter placement, such as ports and PICCs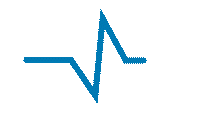 At Kamineni Hospitals, we strive to offer healthcare excellence through concerted efforts by an esteemed panel of medical experts who consistently strive to enhance as many lives as possible.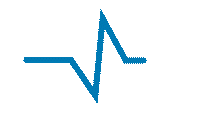 At Kamineni Hospitals, we believe that nothing is impossible, even if it's a complicated rare surgery! Our seasoned team of medical professionals is always prepared to take challenges head-on, watch the videos to know more.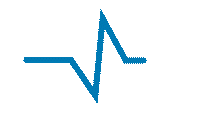 At Kamineni Hospitals, Every patient is taken care of with utmost attention. Even if it is a trauma case or a medical emergency, our team of efficient doctors attends to them with the utmost care. Patients walk out with their hearts filled with gratitude and happiness.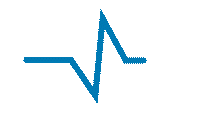 Stay informed!! Through our Media & News releases. Explore our carefully crafted press releases for exclusive insights.