General Surgeons at Kamineni Hospital possess great knowledge in human anatomy, immunology, pathology, and more to conduct both routines to complex surgeries skillfully. Our surgeons are equipped with the latest equipment and facilities to conduct effective surgical procedures.
General Surgeries are required to treat and diagnose a variety of diseases or deformities. Based on the severity of the patient's medical condition surgery will be performed. Patients have surgery options like optional or elective surgery, required surgery, and urgent or emergency surgery.
Medical specialists who perform these surgeries are known as General Surgeons. They are highly skilled and knowledgeable in human anatomy, physiology, metabolism, immunology, wound healing, intensive care, etc. They treat and diagnose diseases related to the skin, breast, soft tissue, trauma, and peripheral artery diseases and also perform endoscopic procedures if needed.
General Surgeons at Kamineni Hospitals offer comprehensive surgeries for patients to diagnose and treat various medical conditions. Our seasoned general surgeons are equipped with the latest and advanced technologies to provide effective and precise results in delivering routine to complex surgery.
TECHNOLOGICAL ADVANCEMENTS:
General Surgeons at Kamineni Hospitals are equipped with state-of-the-art equipment and facilities to provide excellent patient care and treatment. Technology advancements in medicine and equipment Kamineni Hospitals deliver routine to complex surgeries with a high success rate.
Electronic 2D preoperative planning
Electronic 3D preoperative planning
Computer-assisted alignment tools used during hip and knee replacements
Sensor-assisted knee replacement surgery
Robotic surgery
Telesurgery
Multi-Angle Rear-Viewing Endoscopic Tool (MARVEL)
Video-Enabled Surgical Headlights
Stem cells
Technology developments in the General Surgery department helped Kamineni Hospitals to deliver highly effective and precise results in surgical procedures. These General Surgeries are mainly divided into two types based on the surgical method used 1) Open Surgery and 2) Minimally Invasive Surgery.
In this type of surgical procedure, General Surgeons cut through the skin and tissues to view the internal structures or organs involved. Some examples of open surgery are the removal of the organs such as the gallbladder or kidneys.
Minimally Invasive Surgery
This is the popular surgery preferred by General Surgeons and Patients. It involves making a small cut on the patient's body and performing treatment through that incision. In this procedure, there is no need to make a large incision. Most general surgeons and medical specialists prefer minimal invasive surgical procedures. Also, it allows patients to recover faster and feel less pain.
Minimally Invasive Surgery
General surgeons perform laparoscopy procedures to operate on organs inside the abdomen to check for signs of disease. This procedure involves using cameras and small instruments that will be inserted into the patient's body through 3 to 15 mm incisions. Using this surgical procedure General surgeons may remove organs or take tissue samples to check for signs of diseases. Our general surgeons at kamineni Hospitals are experts and highly skilled at performing laparoscopic procedures effectively.
Arthroscopy treats and diagnoses a wide range of joint pain conditions and inflammation diseases. It is a minor surgery where a patient can be discharged the same day. This procedure involves inserting a tool called an arthroscope into your joints through several small incisions. Some of the common joints that can be treated with this procedure include the knee, shoulder, elbow, ankle, hip, or wrist. General surgeons at kamineni Hospitals are skilled in performing arthroscopy procedures with a high success rate.
The bronchoscopy procedure is used to examine the bronchi using a flexible tube named a bronchoscope. This procedure helps in treating and diagnosing lungs and air passages. During this procedure, an instrument is inserted into the airways usually through the nose or mouth down your throat, and into your lungs. The patient will be under the influence of anaesthesia during this procedure. This helps general surgeons evaluate and diagnose lung problems, assess blockages, or remove foreign bodies, tumours, and more.
General Surgeons conduct cystoscopy procedures to treat and diagnose the bladder and urinary tract. Cystoscopy helps the medical specialist to treat structural abnormalities like tumours, and stones, or collect a sample and treat other urinary problems. This procedure involves inserting a flexible tube called a cystoscope that features lenses like a telescope or microscope. These lenses help general surgeons focus on the inner surface of the urinary tract where diseases or disorders take place.
General Surgeons use the Sigmoidoscopy procedure to treat and diagnose any disorders or diseases in the lower one-third of the large intestine along with the rectum and the lower colon. This procedure helps identify the causes of diarrhoea, abdominal pain, constipation, abnormal growth, and bleeding.
In this procedure, general surgeons insert a short, flexible lighted tube called a sigmoidoscope into the intestine through the rectum. Where the surgeons look for abnormalities. Sometimes surgeons may extract polyps or tissue samples with the help of a special tool attached to the device. This helps medical specialists examine and look for cancer causes or better understand the diseases.
General Surgeons at Kamineni Hospitals are experts at conducting routine to complex surgeries effectively. Some of our general surgeons have specialized training and knowledge in treating and diagnosing specific fields or treating a specific group.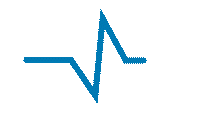 At Kamineni Hospitals, we believe that nothing is impossible, even if it's a complicated rare surgery! Our seasoned team of medical professionals is always prepared to take challenges head-on, watch the videos to know more.
A New Lease Of Life After Car Accident
Blood in stool – What does it mean?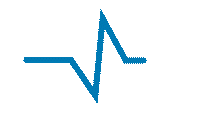 At Kamineni Hospitals, Every patient is taken care of with utmost attention. Even if it is a trauma case or a medical emergency, our team of efficient doctors attends to them with the utmost care. Patients walk out with their hearts filled with gratitude and happiness.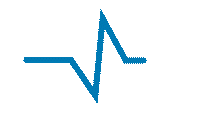 Stay informed!! Through our Media & News releases. Explore our carefully crafted press releases for exclusive insights.