Neurosurgery is the medical speciality concerned with the disorders of the nervous system including the brain, spinal cord, central and peripheral nervous system, and cerebrovascular system.
Neurosurgeons at Kamineni Hospitals diagnose and treat a wide variety of diseases or disorders. Neurological disorders include disorders of the brain, spinal cord, nerves, and muscles. Neurosurgery specialists treat conditions like dementia, Headache, trigeminal neuralgia, and other issues related to the brain, nerves, and spine. Our seasoned Neurosurgeons at Kamineni Hospital provide both non-surgical and surgical treatment options.
NEUROSURGERY SUBSPECIALTIES
The human nervous system is a vast field to study and diagnose, So neurosurgeons choose to specialize in specific fields of the nervous system. Based on your age and the type of disorder you are experiencing, you will need to consult specific neurosurgeons.
Technological Advancements
Neurosurgery specialists at kamineni hospitals perform several tests to identify the common to complex neurological disorders in patients. Once the type and stage of the neurology disease are detected further procedures will be done to provide the most effective treatment. We provide technically demanding procedures that help adults and children with complex and serious conditions. Spine and neurosurgery specialists at Kamineni Hospitals are equipped with innovative technologies.
Neurosurgery specialists at kamineni hospitals perform complex surgeries on the spine and brain using advanced technology developments in medicine and equipment. Neurosurgeons first recommend patients go with nonsurgical and conservative care. If the patient is still not relieved of the pain then neurosurgeons recommend surgery.
Common Procedures Neurosurgeons Perform
Anterior Cervical Discectomy
Irrespective of age everyone may have experienced some sort of neck pain at some point in their life. If your pain is not going with regular treatments or a damaged herniated disc is the reason behind it then you should consult a neurosurgeon.
In such cases, anterior cervical discectomy is your solution. In this process, the neurosurgeon removes the herniated disc from the spinal cord or nerve root pressure. This process relieves you from neck and spinal cord pain, weakness, numbness, and tingling.
Epilepsy Neurosurgery is performed when patients are suffering from seizures and medications are not working for them. In this procedure, neurosurgeons remove an area of the brain where seizures occur. Seizures are generally treated with medications. This type of surgery is only performed on patients when at least one or more medications fail to treat seizures.
The number of people suffering from brain stroke or brain injury is increasing significantly each year. Modern technological development in medicine and surgical equipment has made it possible for doctors to treat the most challenging neurological disorders.
A craniotomy is one of the challenging surgical operations where a bone flap has been temporarily removed from the skull to access the brain. This type of surgery is performed to treat tumors, blood clots and remove foreign bodies.
Other common procedures neurosurgeons perform
TREATMENTS OF NEUROSURGERY
Neurosurgery specialists at kamineni Hospitals offer several kinds of surgeries and procedures based on patients' nervous systems.
Types of brain surgery include:
Book your appointment with the best cardiologist at the heart speciality hospital in Hyderabad.
Types of peripheral nerve surgery include:
Types of spine surgery include: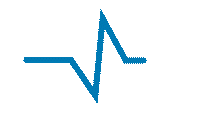 At Kamineni Hospitals, we believe that nothing is impossible, even if it's a complicated rare surgery! Our seasoned team of medical professionals is always prepared to take challenges head-on, watch the videos to know more.
Headache: Could It Be a Brain Tumor?
Brain Stroke Symptoms and Treatment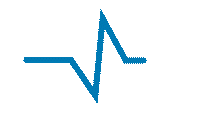 At Kamineni Hospitals, Every patient is taken care of with utmost attention. Even if it is a trauma case or a medical emergency, our team of efficient doctors attends to them with the utmost care. Patients walk out with their hearts filled with gratitude and happiness.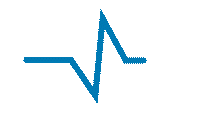 Stay informed!! Through our Media & News releases. Explore our carefully crafted press releases for exclusive insights.