In ancient times, doctors used to determine your health by The colour of your urine. A colourless and pale shade of yellow colour urine states that you are healthy and hydrated. In the modern world, technology has enabled us to get a clear picture of the urinary system in humans. Kamineni Hospitals delivers a world-class treatment and offer a holistic approach to treating urology diseases.
Urology is the branch of medicine that focuses on the medical and surgical diseases of the male and female urinary tract systems. Along with that, it deals with the health conditions related to male reproductive organs. Since health problems in these body parts can happen to everyone, urology health is important.
Urologists are specialists in the urology department. They specialize in diagnosing and treating infections or diseases of the urinary system. Mainly they deal with the urinary tract organs such as the bladder, kidneys, ureters, urethra along with reproductive organs. Seasoned urologists at kamineni hospitals are one of the best urologists in Hyderabad who deliver the best treatment for patients.
Any kind of urology-related disease will result in the urinary tract or reproductive organ issues. Early detection of urology diseases helps you prevent complications and worsened conditions in the long run. If you are experiencing the following conditions then consult the best urologists in Hyderabad.
Difficulty urinating
Pain or burning while urinating
Blood or other discharge in urine
Lower back pain
Pain in genitals
Blood in the urine
Pain when you urinate
Changes in urinary pattern
Inability to urinate
Chills
Fever
A weak or hesitant urinary stream
Pain in the lower abdomen
Frequent urinary tract infections
Male infertility
Male impotence or erectile dysfunction
Mass in Testicle
We at Kamineni Hospitals ensure to deliver the right treatment for the right diseases. Our seasoned urologists are experts at dealing with the urinary tract and male reproductive system. Initially, they perform a variety of urology procedures to analyze your condition. Based on that, they offer you the most effective treatment options.
Endourology procedure uses minimally invasive surgical procedures to see into urinary tract and perform surgery. Urologists extra or fragment kidney stones using small endoscopes and instrumentation. Generally, these instruments are tiny and thin. Sometimes these instruments also consist of lasers, scalpels, graspers, and miniature stone retrieval baskets.
Urologists insert these instruments through the urethra, bladder, or ureter to perform surgery without having to make large incisions. Urologists not only remove kidneys but also examine them. This helps them determine what causes the kidney stones, so they can take steps to prevent them from forming in the future.
Urologists perform Laparoscopu procedures under general anaesthesia. The Surgeon makes small incisions in the abdomen of the patient's body to insert a laparoscope. Laparoscopy is a small camera attached to the end of a thin tube. It helps surgeons to see inside the abdomen through a projection on a TV monitor in front of them.
A patient will be under anaesthesia while the surgeon uses small instruments to perform surgery. Our team of seasoned urology surgeons delivers a high-precision surgery with the most effective results.
Urologists perform a cystoscopy procedure to examine the lining of the bladder and the tube that carries urine out of the human body. The bladder stores the urine with the help of the urethra until it is flushed out. During this procedure, a hollow tube is equipped with a lens and camera with a light at the end inserted into your urethra and passes to the bladder. This instrument is known as a cystoscope.
Urologists perform this type of procedure to diagnose and treat various disorders related to bladder conditions. Also, it can be performed to diagnose an enlarged prostate condition.
Kamineni Hospital specializes in treating various conditions related to the prostate with the help of the best urologists in Hyderabad and modern developments in equipment and medicine. Urologists perform a number of procedures to diagnose and treat prostate conditions.
Our seasoned team of urology experts offers comprehensive treatment for prostate issues. They perform procedures like prostate biopsy, Transurethral needle ablation, and Transurethral resection of the prostate.
A ureteroscopy procedure is performed to diagnose and treat kidney stones in patients. Kidney stones can be caused by numerous factors, modern lifestyle and food habits play a crucial role in kidney stones. Urologists perform ureteroscopy to remove small kidney stones and large stones will be broken into small pieces with the help of lithotripsy.
Ureteroscopy is a procedure used to diagnose and treat kidney stones. A special instrument called a ureteroscope (a long, thin tube with a light and camera) is guided through the urethra and the bladder and up the ureter to where the kidney stone is located. Small stones can be removed whole, while larger stones need to be broken up. The procedure used to break up the stones is called lithotripsy.
Some other common procedures urologists perform are Vasectomy, Orchiopexy, Penile Plication, Penile Implants & prostheses, and Male circumcision. Kamineni Hospitals integrates state-of-the-art diagnostic techniques with the latest therapeutic options for the multidisciplinary care of patients.
Cancers of the male reproductive system such as cancer in the bladder, kidneys, penis, testicles, and adrenal and prostate glands
Prostate gland enlargement
Erectile dysfunction
Interstitial cystitis (painful bladder syndrome)
Kidney diseases
Kidney stones
Prostatitis
Infertility
Urinary tract infections (UTIs)
Varicoceles, or enlarged veins in the scrotum
SUBSPECIALTIES OF UROLOGY
Pediatric Urology specialists deal with pediatric patients' genitourinary systems. This type of urologist provides care for both boys and girls ranging from birth to early adult age. They diagnose, treat, and manage children's urinary and genital problems.
Some of the common disorders pediatric patients encounter are problems related to urination, reproductive organs, and testes. Kamineni Hospitals treat a wide range of pediatric urology disorders with the help of the best urologists in Hyderabad and top-class equipment.
Urology specialists in this department deal with the surgical treatment of malignant genitourinary diseases. Most of these diseases or cancers occur in the prostate, adrenal glands, bladder, kidneys, ureters, testicles, and penis.
They treat genitourinary diseases with the help of both medical and surgical procedures. Most of the time urology oncologists prefer minimally invasive procedures such as laparoscopy or endourology, or robotic-assisted surgery.
Urology specialists in Andrology deal with male health especially relating to the problems of the male reproductive system. Also, they diagnose and treat urological disorders or diseases that are unique to men such as male infertility, prostate cancer, and surgery on the male reproductive system.
LAPAROSCOPIC NEPHRECTOMY:
Laparoscopic Nephrectomy is one of the minimally invasive procedures that our gastroenterology surgeons perform. This procedure is carried out to remove one of the two kidneys that sit at the back of the abdominal cavity. The diseased or failed kidney is removed entirely from the body through keyhole incisions in the flank, which is the side of the body between the ribs and the hip.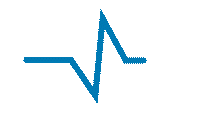 At Kamineni Hospitals, we strive to offer healthcare excellence through concerted efforts by an esteemed panel of medical experts who consistently strive to enhance as many lives as possible.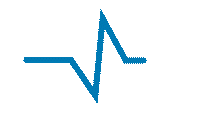 At Kamineni Hospitals, we believe that nothing is impossible, even if it's a complicated rare surgery! Our seasoned team of medical professionals is always prepared to take challenges head-on, watch the videos to know more.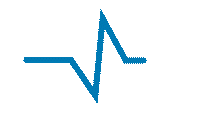 At Kamineni Hospitals, Every patient is taken care of with utmost attention. Even if it is a trauma case or a medical emergency, our team of efficient doctors attends to them with the utmost care. Patients walk out with their hearts filled with gratitude and happiness.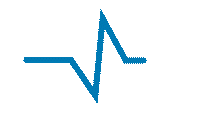 Stay informed!! Through our Media & News releases. Explore our carefully crafted press releases for exclusive insights.