Cardiothoracic surgeons are specialized medical experts in delivering routine to complex surgeries related to the heart, lungs, oesophagus, and other organs in the chest. Cardiothoracic surgeons specialize in operating on the upper part of the abdomen. Whereas general cardiac surgeons are experts in dealing with heart-related issues only. Cardiothoracic surgeons are also called cardiovascular surgeons.
Vascular surgery is the medical study or surgical subspecialty that deals with diseases related to the vascular system or circulation system outside the body. Vascular surgeons treat and diagnose veins, arteries, and lymphatic circulation in every part of the body except the brain and heart. Vascular surgeons at Kamineni Hospitals are highly skilled and experienced in offering medical therapy, minimally invasive catheters, and surgical reconstruction procedures. They also work with other physicians to address vascular-related issues to provide the most effective treatment for patients.
Minimally Invasive Surgery:
This is the most popular type of surgery performed by cardiothoracic surgeons to deliver exceptional results. In this procedure, cardiac surgeons are assisted with robot-assisted heart surgery. As the name implies, a very minimal cut is made on the patient's skin for the treatment. With the help of robots, they operate and perform surgery through small incisions. It is also known as robot-assisted heart surgery.
Pediatric Cardiovascular Surgery
Kamineni Hospital is regarded as one of the best hospitals to treat and diagnose a wide range of heart-related issues in children. Our cardiac surgeons are experts and skilled at performing surgeries on the hearts of children with the help of modern technology. New innovative developments in medicine and medical equipment ensure that your kid is in safe hands.
Lung Volume Reduction Surgery:
Cardiothoracic surgeons perform Lung Volume Reduction Surgery or LVRS for patients suffering from COPD and emphysema. In this procedure parts of the lung that are damaged will be removed by the cardiothoracic surgeons. Which helps the lungs to work more effectively and efficiently.
Vascular surgeons perform Atherectomy to cut or remove plaque from within your blood vessels. This is also one of the popular minimally invasive procedures. During this procedure, vascular surgeons insert specialized catheters into a blocked artery to extra plaque.
Vascular surgeons perform a thrombectomy procedure to remove a blood clot from a vein or artery. This type of procedure helps to restore proper blood flow. Also, it helps in preventing life-threatening complications such as when a blood clot travels to the lungs or brain. Thrombectomy also needs to be performed with other procedures like angioplasty and stenting.
This is a minimally invasive procedure in which vascular surgeons open a narrowed artery using a catheter-guided ballon. Vascular surgeons perform this type of procedure to treat conditions such as carotid artery diseases and peripheral artery disease.
Kamineni Hospitals has been delivering high success rate surgeries with the help of seasoned cardiothoracic and vascular surgeons. They are equipped with modern developments in medicine and medical equipment.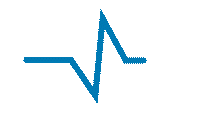 At Kamineni Hospitals, we believe that nothing is impossible, even if it's a complicated rare surgery! Our seasoned team of medical professionals is always prepared to take challenges head-on, watch the videos to know more.
How can lung cancer be treated? | Kamineni Hospitals
How is tuberculosis treated?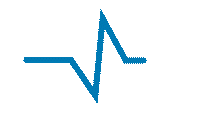 At Kamineni Hospitals, Every patient is taken care of with utmost attention. Even if it is a trauma case or a medical emergency, our team of efficient doctors attends to them with the utmost care. Patients walk out with their hearts filled with gratitude and happiness.
A hole in the heart -We fixed it with love
Artery Blockage By-pass Surgery | Patient Story | Dr Vishal Khante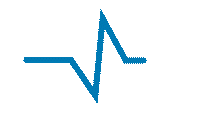 Stay informed!! Through our Media & News releases. Explore our carefully crafted press releases for exclusive insights.