Very few people understand how delicate the human skin is, the most important and largest organ of the body. Based on the external environment, Human skin cools or warms up the human body. Kamineni Hospitals provides the utmost care and treatment for a wide range of skin problems. Recent advancements in electrosurgery and dermatology medicine helped us to deliver world-class healthcare for patients.
A dermatologist, advises patients on appropriate care of the skin, hair, and nails. They diagnose and treat skin disorders and injuries like warts, rashes, and burns. Also, they perform both medical and surgical treatment for disorders and diseases of the skin. Based on reports, dermatologists study, diagnose, and treat more than 3,000 different diseases.
Dermatologists also possess expertise in basic sciences including microbiology, pathology, physiology, and endocrinology, and are called on to consult other departments. Because most of the time skin diseases reflect your internal conditions. At Kamineni Hospitals you can find the best dermatologists in Hyderabad. Our seasoned team of top dermatologists provides the best care for the organ that cares for you.
In the modern world, skin problems are quite common. Modern lifestyle and environmental pollution may also play a role in skin diseases. They can be temporary or permanent.
Most of the time skin disorders are normal. However, if you are experiencing skin problems for a long time and they are becoming more severe with time, then you need to visit a skin specialist.
Discoloured skin patches (abnormal pigmentation)
Dry skin
Open sores, lesions, or ulcers
Peeling skin
Rashes, possibly with itchiness or pain
Red, white or pus-filled bumps
Scaly or rough skin
Shingles (Herpes Zoster)
Hives (Urticaria)
Sunburn
Contact Dermatitis
Diaper Rash
Rosacea
Seasoned skin specialists at Kamineni are one of the best dermatologists in Hyderabad in treating a wide range of skin diseases. our dermatologists combine modern treatment methods with their expertise to bring you world-class healthcare to treat a range of skin disorders and infections.
Some procedures that dermatologists regularly do include:
Biopsy procedures involve extracting a small piece of tissue or cell from your body to examine and test it in a laboratory. A skin biopsy involves removing a cell from the surface of your body. It helps in determining and preventing skin disorders and cancers.
Kamineni Hospital is one of the best dermatology hospitals in Hyderabad equipped with the latest laser therapy. Laser therapy treatments allow surgeons to work at high levels of precision causing less damage to the surrounding area. Patients may experience less pain, swelling, and scarring.
Dermatologists perform this type of surgery to remove growths like skin tags, moles, and lesions from the surface of the skin. Generally, patients will be under the influence of anaesthesia. Dermatologists at Kamineni Hospital deliver the effective and best treatment for patients suffering from birth moles and skin tags.
This type of treatment is also known as cold therapy. It involves treating a variety of tissue lesions with the help of low temperatures. Dermatologists use this procedure to destroy abnormal or diseased tissue and is used most commonly to treat skin conditions.
This is the most preferred and common type of surgery used to remove a wide variety of skin cancers. It is mainly used for skin cancers to remove thin layers of tissue around a tumour. During the surgery after every tissue removal, the doctor examines the skin for other cancer cells. This process will be continued until the doctor finds no other cancels to remove.
Chemical peels help smoothen the surface of the skin. It is used to remove dead skin and rejuvenate new skin cells. As a result, it makes you look younger and reduces the signs of ageing.
Dermatologists use injection to improve the appearance of a particular individual. Cosmetic Injections like Botox or fillers help reduce wrinkles and sagging of the skin. Kamineni Hospitals with the help of one of the best dermatologists in Hyderabad provides a wide range of medically proven and effective surgeries for patients.
We are proud to say that our dermatologists are one of the best dermatologists in Hyderabad. We diagnose, prevent, and treat a wide range of skin problems using modern technological equipment. Our seasoned team of top dermatologists specializes in specific areas such as complex skin problems, paediatric dermatology, and skin cancer. At Kamineni Hospitals, you receive care that's tailored to your needs.
Medical dermatologists involve the diagnosis, treatment, and prevention of a wide range of disorders of the skin, nails, hair, and oral cavity. Our specialists in the medical dermatology department provide specialized care for patients suffering from common to rare skin diseases or disorders.
Medical dermatologists provide various services that can have patients skin restored and rejuvenated. Some of the treatments medical dermatologists provide at Kamineni Hospitals are
Wart removal treatments
Acne treatments
Psoriasis treatments
Eczema treatments
Vitiligo treatments
Melasma treatments
The Cosmetic Dermatology department deals with enhancing your appearance. Cosmetic surgery is mainly performed to improve your skin, nails, and hair condition. Cosmetic dermatologists perform various procedures like filler injections for a younger look, hair transplants, chemical peels, and laser surgery.
Not only celebrities but also common people are showing interest in cosmetic surgeries to improve their appearance. Most cosmetic dermatologists prefer minimally invasive procedures for patients.
Cosmetic Dermatologist help patients with the following issues:
Correcting skin tone
Smoothing wrinkles
Removing hair on the face or body
Reducing surface fat
Tightening skin
Removing tattoos
Treating cellulite
Treating acne and acne scars
Dermatological surgery is a subspecialty that deals with a wide range of surgeries related to skin. The main purpose of surgical dermatology is to get rid of skin problems fast and get aesthetically pleasing results. Surgical dermatology procedures involve removing the skin lesions and reconstructing the skin with medications or with reconstructive surgery.
Surgical Dermatologists treat conditions such as:
Wrinkles
Scars
Moles
Slow-growing lumps
Warts
Infected Ulcers
Malignant tumours
Nail problems
Hair problems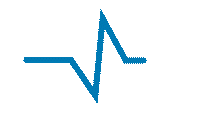 At Kamineni Hospitals, we strive to offer healthcare excellence through concerted efforts by an esteemed panel of medical experts who consistently strive to enhance as many lives as possible.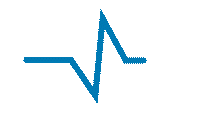 At Kamineni Hospitals, we believe that nothing is impossible, even if it's a complicated rare surgery! Our seasoned team of medical professionals is always prepared to take challenges head-on, watch the videos to know more.
A rare condition. A clear approach. A beautiful recovery
Facts About Psoriasis and Advanced Therapies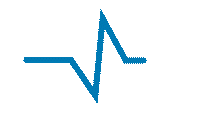 At Kamineni Hospitals, Every patient is taken care of with utmost attention. Even if it is a trauma case or a medical emergency, our team of efficient doctors attends to them with the utmost care. Patients walk out with their hearts filled with gratitude and happiness.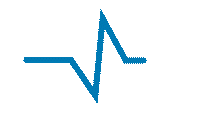 Stay informed!! Through our Media & News releases. Explore our carefully crafted press releases for exclusive insights.