Kamineni Hospital is one of the best orthopedic hospitals in Hyderabad, specializing in all bone, joint, and knee replacement surgeries. Our seasoned orthopedic surgeons are equipped with modern technology and equipment to deliver exceptional and precise orthopedic surgeries.
Orthopedic department deals with the injuries or deformities of the musculoskeletal system. It includes the bones, joints, ligaments, tendons, and muscles of the human body. These parts play a crucial role in every activity that we perform from dawn to dusk. Any kind of injury or disorder in the musculoskeletal system will hinder one's life experience significantly.
Initially, the orthopedic department was concerned mainly about musculoskeletal deformities and injuries in children. Over the years, the orthopedic specialty has evolved significantly to encompass the diagnosis and treatment of a wide range of disorders and conditions in patients of all ages. Kamineni Hospital is regarded as one of the best orthopedic hospitals in Hyderabad for offering holistic treatment for patients.
A medical professional who is a specialist in orthopedics is known as Orthopedists. They deal with both surgical and nonsurgical procedures to treat orthopedic disorders and injuries. Some of the most common disorders orthopedics deals with are spine diseases, sports injuries, degenerative diseases, infections, tumours, musculoskeletal trauma, and more.
TECHNOLOGICAL ADVANCEMENTS
One of the best orthopedic hospitals in Hyderabad, Kamineni Hospital provides multidisciplinary integrated healthcare services. Equipped with modern technology equipment allows our top orthopedic surgeons to deliver exceptional and precision orthopedic surgeries.
Computer-Assisted orthopeadic Surgery
Top orthopedic surgeons at Kamineni Hospitals are equipped with modern technologies like CAOS to deliver exceptional treatment. Computer-assisted orthopedic surgery helps surgeons deliver accurate and effective treatment for a wide range of orthopedic disorders.
It uses 3-D imaging techniques and software to conduct different orthopedic procedures. The process mainly involves placing sensors around the affected tissue. Which then generated images on a computer screen to diagnose your condition to perform the most effective surgery.
Some CAOS technologies are also equipped with navigational and robotic tools to execute the physical processes of an orthopedic procedure.
Volumetric imaging
Fluoroscopic techniques
Kinematic assessment
Orthopedic disorders or injuries are complex and nuanced, so they have to be properly evaluated for the right treatment. orthopedic surgeons use the following technologies to diagnose and plan for the proper treatment.
Radiography
MRI (Magnetic Resonance Imaging) scans
CT (Computed Tomography) scans
Electromyography
Arthrography
Ultrasonography
Absorptiometry
orthopedics rarely use this type of technology for diagnosis and treatment purposes. Though laser technology is popular in eye and skincare departments, orthopedics don't prefer laser treatments most of the time. The technology is still under development in the orthopedic department. Here are some of the processes in orthopedics laser technology are used
Thermal Capsular Shrinkage
Arthroscopy
Spine surgery
Tissue repair and regeneration
Pain management
With over 25 years in the field of healthcare, Kamineni Hospitals is renowned for its high quality orthopaedic treatment, with the finest doctors, latest equipment, state-of-the-art facilities, robust services and a comprehensive patient-convenient atmosphere for the management of a wide range of bone and joint disorders.
A joint is where two or more bones meet, like the knee, hip and elbow. When these bones and joints are damaged due to disease or wear and tear, a joint replacement surgery is required. Joint replacement involves removing a damaged joint and placing a prosthetic joint implant instead. Replacing a joint can relieve pain, improve your mobility and significantly enhance your quality of life. Hips and knees are the most often replaced joints.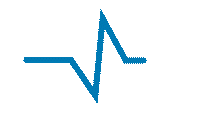 At Kamineni Hospitals, we believe that nothing is impossible, even if it's a complicated rare surgery! Our seasoned team of medical professionals is always prepared to take challenges head-on, watch the videos to know more.
Kamineni Hospitals launches Dept. of Upper Limb, Hand & Microvascular Reconstructive Surgery
Total Knee Replacement – Things You Need to Know!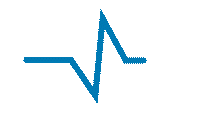 At Kamineni Hospitals, Every patient is taken care of with utmost attention. Even if it is a trauma case or a medical emergency, our team of efficient doctors attends to them with the utmost care. Patients walk out with their hearts filled with gratitude and happiness.
Osteoarthritis Knee joint – Orthopaedics – Patient Testimonial
Ankylosing Spondylitis – Orthopaedics – Patient Testimonial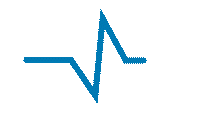 Stay informed!! Through our Media & News releases. Explore our carefully crafted press releases for exclusive insights.