General Surgeries are required to treat and diagnose a variety of diseases or deformities. Based on the severity of the patient's medical condition surgery will be performed. Patients have surgery options like optional or elective surgery, required surgery, and urgent or emergency surgery.
Medical specialists who perform these surgeries are known as General Surgeons. They are highly skilled and knowledgeable in human anatomy, physiology, metabolism, immunology, wound healing, intensive care, etc. They treat and diagnose diseases related to the skin, breast, soft tissue, trauma, and peripheral artery diseases and also perform endoscopic procedures if needed.
General Surgeons at Kamineni Hospitals offer comprehensive surgeries for patients to diagnose and treat various medical conditions. Our seasoned general surgeons are equipped with the latest and advanced technologies to provide effective and precise results in delivering routine to complex surgery.
TECHNOLOGICAL ADVANCEMENTS:
General Surgeons at Kamineni Hospitals are equipped with state-of-the-art equipment and facilities to provide excellent patient care and treatment. Technology advancements in medicine and equipment Kamineni Hospitals deliver routine to complex surgeries with a high success rate.
Electronic 2D preoperative planning
Electronic 3D preoperative planning
Computer-assisted alignment tools used during hip and knee replacements
Sensor-assisted knee replacement surgery
Robotic surgery
Telesurgery
Multi-Angle Rear-Viewing Endoscopic Tool (MARVEL)
Video-Enabled Surgical Headlights
Stem cells
Laparoscopic (or "keyhole") surgery is a developing field of General Surgery. At Kamineni it is an integral and crucial surgical practice. Operations are being carried out increasingly by minimally invasive techniques that offer patients less pain, better outcomes and shorter postoperative recovery.
We are privileged to have consultants skilled at laparoscopic surgery from renowned international institutes & extensive teaching experience from reputed government institutions. Our surgeons are committed to providing ethical and evidence-based surgical options to patients.
The advantages of Laparoscopic Surgery over Open Surgery are:
Less Pain
Early Recovery
Less Scarring
The specializations offered by the department of General Surgery include:
Laparoscopic Cholecystectomy
Open And Laparoscopic Assisted Hernia Repair
Open And Laparoscopic Assisted Surgery Of Gastrointestinal Tract
Laparoscopic Fundoplication
Laparoscopic Diagnostic Biopsy And Adhesiolysis
Bariatric Surgeries
Laparoscopic Management Of Abdominal Trauma & Thoracic Trauma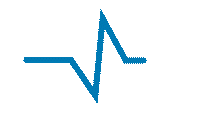 At Kamineni Hospitals, we believe that nothing is impossible, even if it's a complicated rare surgery! Our seasoned team of medical professionals is always prepared to take challenges head-on, watch the videos to know more.
A New Lease Of Life After Car Accident
Blood in stool – What does it mean?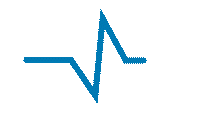 At Kamineni Hospitals, Every patient is taken care of with utmost attention. Even if it is a trauma case or a medical emergency, our team of efficient doctors attends to them with the utmost care. Patients walk out with their hearts filled with gratitude and happiness.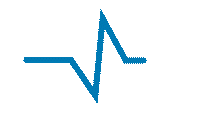 Stay informed!! Through our Media & News releases. Explore our carefully crafted press releases for exclusive insights.