The Institute of Hepatology and Liver Transplantation at Kamineni Hospitals has been at the forefront in providing comprehensive, holistic healthcare to patients with advanced liver and pancreato-biliary disorders. We have been caring for patients with difficult and complex liver and pancreato-biliary disease, with a strong emphasis on prevention as much as treatment of such diseases.
A combination of internationally and locally trained doctors with extensive experience, a multidisciplinary team approach to patient care and state-of-the-art infrastructure, has enabled us to deliver excellent results that meet national benchmarks and achieve unparalleled patient satisfaction.
Our team includes Hepatologists, HPB surgeons, Transplant Anesthetists and Intensivists. The core team is supported by a host of allied specialities including interventional radiology, pathology, specialized nursing, physiotherapy, transplant coordinators and nutritionists. We have state-of-the-art infrastructure dedicated to liver transplantation including operation theatres, ICUs and wards.
We at Kamineni Hospitals are at the forefront of the management of such patients. Our trained medical and allied personnel strive towards the betterment of such patients using up-to-date treatment protocols and the latest advancements in the field of liver failure. We are equipped with a rapid response state-of-the-art dedicated Liver Intensive Care Unit with an International Ambulance Facility for transporting seriously ill patients for urgent liver transplants and other advanced liver disease treatment.
Transplant surgeries are one of the most crucial procedures where protocol is strictly followed by our team of experts about evaluation, procedure and post-operative treatment methods. The surgery is scheduled only after both the donor and the patient clear an extensive medical fitness check.
Who needs to seek help for Liver Disease?
Patients with diagnosed or suspected liver disease, liver cancer or liver failure can benefit from consultation with our interdisciplinary team of specialists in liver disease.
Liver diseases are usually complex and need coordination between multiple allied specialists. By bringing together a set of specialists needed for the care of such patients, the Liver clinic aims to provide comprehensive liver care under one roof.
Specialist evaluation and consultation with multi-disciplinary team consisting of – Hepatologist
– HPB surgeon
– Liver transplant anesthesia and intensive care specialist
– Physiotherapist
– Dietitian
Liver transplant coordinator
Onsite laboratory service
Liver Elastography
Day care unit – for convenient administration of treatments that require short hospital stays for a few hours and procedures such as paracentesis, endoscopy and biopsy.
As the name implies, livers can fail to function to their full capacity due to a variety of reasons. Loss of liver function results in life-threatening complications such as deep jaundice, bleeding, coma, and accumulation of fluid in the abdomen. Broadly, liver failure can be classified into acute (developing over a short period) and chronic (developing over a long period. Advanced stages of liver failure need liver transplantation as a definitive treatment. However, liver transplantation is not always feasible or available to such patients. Such patients need medical management for the optimization of their clinical conditions. Sometimes, liver failure is reversible and patients can avoid transplantation.
Types of Services & Treatment Provided
Dedicated liver intensive care unit
Therapeutic plasma exchange
Continuous renal replacement therapy
24-hour Blood Bank with apheresis facility
Advanced laboratory and microbiology (infection control) support
Round the clock dialysis and CRRT support
Who needs a Liver Transplant?
Liver transplantation is often only curative treatment for patients with end-stage liver disease, certain types of liver cancers and inherited metabolic liver diseases. Liver transplant surgery is not recommended for patients who apart from serious liver disease also have: advanced heart, lung, or kidney disease; type 1 diabetes and other life-threatening diseases.
Types of Liver Transplants Offered
There are two major types of liver transplantation based on the source of donated liver. Liver transplantation using an organ procured from a brain-dead donor is known as deceased donor liver transplantation (DDLT). Similarly, liver transplantation done partial liver graft from the living donor is called living donor liver transplantation (LDLT). Deceased donor Liver Transplant
Deceased donor Liver Transplant
Globally, most liver transplantations use livers from deceased donors. In this procedure, the liver usually comes from a donor who has irreversible severe brain damage incompatible with life. Massive strokes and head injuries are common causes of such major brain damage. Healthy livers from these donors are harvested after consent. Donated liver is then transplanted in patients with various types of liver disease.
To receive a DDLT, patients are required to register with a government agency regulating organ donations and transplantation activity. Unfortunately, there is a massive shortfall in organ donation compared to people waiting for transplantation. This means that people have to go on a waiting list before they get a transplant. Sometimes, a considerable length of time passes before a matched deceased donor liver becomes available.
Living donor Liver Transplantation:
In LDLT, as the name implies, the organ comes from a living donor. Commonly, such a donor is either the spouse of other close family members. A part of a liver from an otherwise healthy individual having a compatible blood group is removed and transplanted into the recipient. Because the liver can regenerate, the liver portion remains in the donor, and the liver graft in the recipient can grow to normal capacity.
Split Liver Transplantation:
A split-liver transplant is a procedure in which a deceased donor's liver is divided and used for two recipients. Thus, this procedure can provide liver to two patients, usually but not always a child and an adult.
Auxiliary Liver Transplantation:
It is a surgery where the donor's liver is transplanted without removing the patient's liver. After some time when the native liver regains its function, immunosuppressants can be stopped and the transplanted liver shrinks
Domino Liver Transplantation:
A domino transplant involves transplanting a living or deceased donor's liver into one recipient and using that recipient's original liver for transplantation into another recipient. The first patient's liver is "dominoed" into the second patient. The first patient's liver in a domino procedure typically would have a genetic disorder. This disorder will not impact the functioning of the liver in the second transplant recipient.
Swap Liver Transplantation
Swap transplantation is applied in patients without blood group-compatible donors. People who want to donate part of their liver but do not have compatible blood groups can enquire with the transplant centre if any other donor-recipient pair has a similar issue. Sometimes between the two pairs who are facing the same problem the donor and the recipient can be switched to receive the same blood group organ.
We at Kamineni Hospitals, routinely perform liver transplantation in both pediatric and adult recipients. Our focus is on using innovative surgical techniques and implementing the latest advances in immunosuppressive drugs to deliver quality patient care.
What is the role of Interventional Radiology in Liver Disease?
Interventional radiologists aim to manage liver-related problems using minimally invasive procedures avoiding the need for surgery. These procedures can be both diagnostic and therapeutic. IR can provide tissue samples for diagnosis, ablate liver tumours and create a liver bypass.
Liver biopsy
TIPSS (liver bypass) for refractory ascites and variceal bleed
BRTO/PARTO/CARTO for fundal variceal bleed
MWA, RFA, TACE & TARE for HCC ablation
Advanced Cath lab for IR procedures
Portable color Doppler ultrasonology
Liver Elastography
64 slice CT scanner
3 T MRI
At Kamineni Hospitals, we use the latest advances in technology to treat patients. We are one of the few hospitals to use cutting-edge medical equipment. Our doctors and staff are skilled at using these types of equipment and have updated knowledge about the latest technological advancements in their areas of specialization.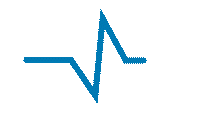 At Kamineni Hospitals, we strive to offer healthcare excellence through concerted efforts by an esteemed panel of medical experts who consistently strive to enhance as many lives as possible.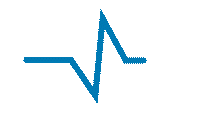 At Kamineni Hospitals, we believe that nothing is impossible, even if it's a complicated rare surgery! Our seasoned team of medical professionals is always prepared to take challenges head-on, watch the videos to know more.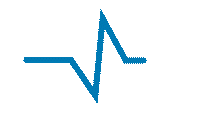 At Kamineni Hospitals, Every patient is taken care of with utmost attention. Even if it is a trauma case or a medical emergency, our team of efficient doctors attends to them with the utmost care. Patients walk out with their hearts filled with gratitude and happiness.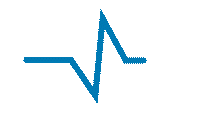 Stay informed!! Through our Media & News releases. Explore our carefully crafted press releases for exclusive insights.