During the pandemic, Mental illness cases have touched an all-time high. As people spent most of their time in isolation many people fell into depression, anxiety, and other mental disorders. Based on WHO Suicide is the fourth leading cause of death among 15-29-year-olds. Kamineni Hospital is regarded as one of the best hospitals in Hyderabad when it comes to treating various mental disorders.
Psychiatry is a branch of medicine that involves the study, diagnosis, and treatment of mental health disorders. Mental health disorders may occur at any age, from youngsters to elderly people, everyone may experience them. These mental disorders need to be addressed at the right time with the right approach. Otherwise, it may lead to self-harming thoughts like suicide or other mental issues.
Psychiatrists are physicians who offer diagnosis, treatment, and prevention of mental and emotional problems. Medical experts who specialize in this area possess a deep understanding of bodily functions and how mental health affects them. Our seasoned psychiatric experts provide both an inpatient or outpatient basis of treatment depending on the severity of the disorder in question.
TECHNOLOGICAL ADVANCEMENTS
Psychiatrists at Kamineni Hospitals are equipped with state-of-the-art equipment and facilities to deliver exceptional treatment for patients. Our seasoned psychiatrists make the best of technological innovation and medical advances for treating a wide range of mental illnesses. Some of the technologies that our psychiatrists use in diagnosing and treating patients suffering from mental diseases or disorders.
Psychotherapy or Counselling
This is the widely popular treatment commonly used by psychiatrists in treating mental disorder. It is also known as talk therapy or counselling therapy. In this procedure, psychiatrists encourage patients to about their problems and issues that are bothering them.
Most of the time it is done one-on-one. Sometimes it can be done in a group setting or with your family members like spouse or parents. It is useful for those patients who are going through a rough phase in their life like a breakup, divorce or grief, etc.
Prescription medicine is the second most used treatment by psychiatrists for treating a wide range of medical conditions. It involves prescribing medicines for mental disorders to make changes to brain chemicals. Which helps in altering patients' emotions and patterns.
Though they can't independently treat or cure the medical condition, they can help make other treatments progress smoothly. Based on the patient's medical condition and severity of the mental disease your psychiatrists will recommend the medicine type and share its side effects.
ECT or Other Brain Stimulation Therapy
In this procedure, the psychiatrist sends electric currents into the brain. The purpose behind this stimulation is to cause changes in the brain that can improve and even reverse troubling symptoms. This type of treatment is used only when other treatments haven't worked.
Eye Movement Desensitization and Reprocessing (EMDR)
Eye movement desensitization and reprocessing (EMDR) is a new and nontraditional type of psychotherapy. In recent years, this type of treatment has been increasing in popularity. This type of treatment is used to treat post-traumatic stress disorders (PTSD). PTSD often occurs after going through some critical or life-threatening situations.
Kamineni Hospital equipped with state-of-the-art equipment and facilities helps to provide exceptional care for patients suffering from mental issues, traumas, and disorders. Our seasoned psychiatrists diagnose and treat routine to complex mental issues and challenges.
PSYCHIATRY SUBSPECIALTIES
Psychiatrists at Kamineni Hospitals deal with a wide range of mental disorders. Some of our psychiatrists possess specialized knowledge in a specific field or dealing with specific disorders to ensure the treatment of various mental disorders effectively
Our team of psychiatrists and psychologists are uniquely trained clinicians, teachers, and some of the field's most accomplished and recognized specialists, particularly in psychopharmacology, cognitive behavioral therapy and behavioral medicine.
We successfully treat the most complex psychiatric cases requiring multidisciplinary treatments. Our experienced psychiatrists are also expert counsellors and have great expertise in treating people with substance abuse and dependence.
Mood disorders (depression and mania)
Anxiety disorders and phobias
Panic, Social Anxiety, Generalized anxiety
Obsessive Compulsive Disorder (OCD)
Post Traumatic Stress Disorder (PTSD)
Schizophrenia and other psychotic illnesses
Stress-related disorders
Somatoform disorder
Sexual disorder
Geriatric psychiatric illnesses (Dementia and Behavioral changes etc)
Eating and sleeping disorders
Addiction problems
Personality disorder
Child psychiatric disorders
Attention Deficit Hyperactivity Disorder (ADHD)
Emotional and behavioral problems in children
Our clinical neuropsychology team has the best-in-class clinical neuropsychologists who assess, diagnose and treat patients with neurological, medical, psychiatric, cognitive and learning disorders.
The following psychological investigations are employed to diagnose psychological disorders properly :
Psychological Testing
Seguin Form Board Test (SFT)
Malin's Intelligence Scale for Indian Child
Wechsler Adult Performance
Cognitive Test
Lobe Function Test
Social Maturity Scale
Academic Anxiety Scale
Mental Health Battery
Raven's Progressive Matrices
Clinical Analysis Questionnaire
Anxiety Scale
Multidimensional Assessment of Personality for Kids and Adults
Bhatia Performance Scale
IQ DASI
Treatment methods at the department of neuropsychology may include:
NLP Techniques – Minor and Major
Hypnosis – Individual
Counselling and CBT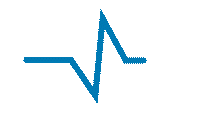 At Kamineni Hospitals, we strive to offer healthcare excellence through concerted efforts by an esteemed panel of medical experts who consistently strive to enhance as many lives as possible.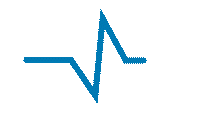 At Kamineni Hospitals, we believe that nothing is impossible, even if it's a complicated rare surgery! Our seasoned team of medical professionals is always prepared to take challenges head-on, watch the videos to know more.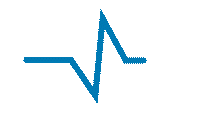 At Kamineni Hospitals, Every patient is taken care of with utmost attention. Even if it is a trauma case or a medical emergency, our team of efficient doctors attends to them with the utmost care. Patients walk out with their hearts filled with gratitude and happiness.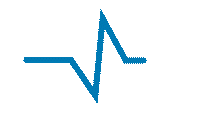 Stay informed!! Through our Media & News releases. Explore our carefully crafted press releases for exclusive insights.