It takes passion and commitment to deal with matters of the heart. The seasoned cardiologists at Kamineni Hospitals are here to take care of you, handling all cardiac complications and emergencies with the singular purpose of keeping you and your heart healthier.
Cardiac Sciences mainly consist of Cardiology and Cardiothoracic and vascular Surgery. Our seasoned cardiology experts at Kamineni Hospitals offer comprehensive treatment for patients suffering from routine to complex cardiac diseases or disorders.
It is a medical speciality that deals with the diagnosis and treatment of heart disorders. Along with that, it deals with cardiovascular diseases. Ignoring early signs of cardiovascular diseases will lead to heart attack, stroke, heart failure, and more. A specialist who is an expert in dealing with the diseases of the heart and blood vessels is known as a Cardiologist. Cardiac Science mainly consists of three-section Cardiology, Cardiothoracic, and Vascular Surgery.
Our comprehensive cardiac care consists of procedures such as Interventional Cardiology, Cardiothoracic, and Cardiovascular Surgery, Minimally Invasive Cardiac Surgery, Open Heart Surgery, and Angioplasty. As one of the best heart hospitals in Hyderabad, we offer effective treatment for common to complex heart disorders.
Based on the type of heart disease you may experience heart disease symptoms. Some of the common heart diseases are coronary artery diseases, heart valve diseases, and more.
Also, the symptoms may change based on your gender. For example, blood vessel diseases may cause chest pain more commonly in men than in women. Whereas women develop other signs and symptoms and chest pain like breathing difficulties, nausea, and extreme fatigue.
Our Interventional Cardiologists closely coordinate with primary care physicians to provide the best cardiovascular care.
TREATMENTS AND PROCEDURES
Our Cardiology Department offers comprehensive treatment by employing state-of-the-art equipment and facilities that ensure high-precision diagnoses within a reasonably shorter turnaround time. Kamineni Hospital, one of the best heart hospitals in Hyderabad, provides exceptional treatment and care for various diseases.
2D/3D technology allows cardiologists to get a clear picture of structural abnormalities of the heart. It is the major noninvasive diagnostic tool used in cardiology diagnoses and treatment procedures. It helps in real-time imaging of cardiac structure and function. Cardiologists get a detailed anatomical assessment of cardiac pathology, especially valvular defects and cardiomyopathies.
This technology helps cardiologists to find complications of the heart such as:
Cardiologists at Kamineni Hospital are equipped with state-of-the-art equipment to deliver exceptional treatment and conduct advanced procedures. One such advanced procedure is an electrocardiogram.
Electrocardiogram tests help cardiologists understand and check patients' heart rhythm and electrical activity. In this process, sensors will be attached to the patient's skin. These sensors detect and record the electrical signal produced by the patient's heartbeat. Cardiologists study and analyze this data to find any unusual activity in the heart.
ECG test is most commonly used along with other tests to diagnose and monitor unusual conditions related to the heart. It helps in detecting possible cardio problems such as:
Intra Aortic Balloon Pump:
Intra aortic balloon pump (IABP) helps your heart to pump blood to your body, especially during or after a procedure. It is called a therapeutic pump used for patients when their hearts are unable to pump enough blood for the body.
In this procedure, a balloon is inserted into your aorta. The aorta is a very large artery leaving your heart. Cardiologists make a small cut on the inside of the patient's upper leg for this procedure. Then the doctor will insert the balloon pump catheter into an artery in your leg.
This procedure is mainly used for short-term purposes. Patients may need it until their heart condition gets better or until they move on to other procedures. Some of the common heart complications that lead to this type of therapeutic process.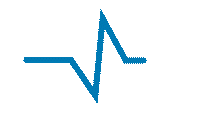 At Kamineni Hospitals, we strive to offer healthcare excellence through concerted efforts by an esteemed panel of medical experts who consistently strive to enhance as many lives as possible.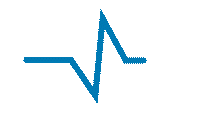 At Kamineni Hospitals, we believe that nothing is impossible, even if it's a complicated rare surgery! Our seasoned team of medical professionals is always prepared to take challenges head-on, watch the videos to know more.
Know Your Risk For Heart Disease – Dr Suresh Gude
Doctor Talk – Topic : Heart Attack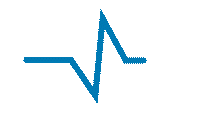 At Kamineni Hospitals, Every patient is taken care of with utmost attention. Even if it is a trauma case or a medical emergency, our team of efficient doctors attends to them with the utmost care. Patients walk out with their hearts filled with gratitude and happiness.
#LiveFromTheHeart – World Heart Day | Kamineni Hospitals
PTCA PROCEDURE | PATIENTS SPEAK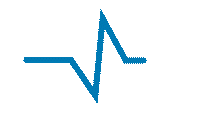 Stay informed!! Through our Media & News releases. Explore our carefully crafted press releases for exclusive insights.