Gastrointestinal and digestive disorders are common among people and can be treated successfully with the right medical attention. Excellent patient care and cutting-edge technology in medicine have made Kamineni Hospital one of the best gastroenterology hospitals in Hyderabad. Treatment of even the most challenging Gastrointestinal diseases also has become possible at Kamineni. Gastroenterologists at Kamineni Hospitals ensure profound treatment for people suffering from diseases of the digestive and hepatobiliary systems.
Gastroenterology involves an in-depth study of internal organs like the oesophagus, stomach, gallbladder, colon and rectum, and liver. Gastroenterologists diagnose, evaluate and provide the necessary treatment for a wide variety of diseases of these internal organs. It includes all the organs present in the alimentary canal from the mouth to the anus as well as the liver.
There are mainly two types of gastroenterologists who treat and diagnose gastrointestinal diseases with the help of the following different types of methods. Medical Gastroenterology and Surgical Gastroenterology.
Our seasoned gastroenterologists at kamineni Hospital are trained to perform complex procedures like endoscopy used in diagnosis and treatment.
You don't need to see a gastroenterologist every time your stomach gets upset. Because digestive problems are quite common for everyone. However, if you are experiencing digestive problems very often or severely then you need to consider visiting a gastroenterologist. Also, notice symptoms may vary from person to person.
TECHNOLOGICAL ADVANCEMENTS
Over the years, the technology used in treating gastrointestinal diseases has undergone significant development. Kamineni Hospitals are committed to offering the most cost-effective treatment with the latest and innovative technologies in gastroenterology. One of the best gastroenterology hospitals in Hyderabad, Kamineni Keeps up to date with the latest technology developments in medicine.
New Technologies in Gastrointestinal Endoscopy
Gastroenterologists at Kamineni Hospitals are extensively trained to offer effective treatment for patients. Our seasoned specialists in gastroenterology provide treatment for a wide range of digestive diseases. Being one of the best gastroenterology hospitals in Hyderabad, we bring groundbreaking healthcare technologies to treat common to complex diseases in gastroenterology.
Experienced gastroenterologists at Kamineni Hospitals perform several procedures to diagnose, treat and manage various gastrointestinal diseases. We offer comprehensive treatment for patients using both medical and surgical procedures.
Gastroenterologists use endoscopy procedures to look inside the patient's body. It helps doctors to examine the interior of a hollow organ or cavity of the body. During the process, a gastroenterologist uses a camera attached to a long, thin tube called an endoscope to look inside the body. Gastroenterologists directly insert endoscopes through the mouth, down the throat, and into the oesophagus. From there it sends pictures back to a screen for monitoring.
This process will be carried out under the influence of anaesthesia. Gastroenterologist specialists at kamineni Hospital perform endoscopy procedures to find out and analyze various gastrointestinal conditions such as,
Colonoscopy and sigmoidoscopy
Both procedures are performed by inserting a tube into the rectum rather than the mouth. Colonoscopy is one type of endoscopic examination of the large bowel and the distal part of the small bowel. The flexible inserted into the body through the rectum consists of a CCD camera or a fibre-optic camera.
A colonoscopy helps in examining the whole large bowel. This type of procedure provides visual diagnosis and enables doctors to perform biopsies or removal of suspected colorectal cancer lesions.
Sigmoidoscopy is also considered a minimally invasive process. Gastroenterologists use this procedure to examine the large intestine from the rectum through the nearest part of the colon, the sigmoid colon. There are two types: flexible and rigid sigmoidoscopy. It only helps in examining up to the sigmoid.
Gastroenterologists perform these procedures to find out things like
Gastroenterologists use this procedure to remove one or more polyps from the lining of the bowel. Polyps are abnormal growth of tissue projecting from a mucous membrane. A medical specialist will either remove the polyps with a wire loop forceps or use an electric current to burn them off during the colonoscopy procedure. Polyps commonly occur in the colon, stomach, nose, ear, urinary bladder, and uterus.
This procedure is done on patients who are suffering from swallowing food, or when food feels like being stuck in the chest region. Which often leads to discomfort and pain throughout the day. The reason behind this condition is the reflux of stomach acid in patients with heartburn.
This procedure allows gastroenterologists to dilate, and stretch a narrowed area of your esophagus which is a swallowing tube. The medical specialist may use various techniques for this procedure as a part of a sedated endoscopy. This procedure helps doctors to treat gastrointestinal conditions like
SURGICAL GASTROENTEROLOGY
Kamineni Hospital is considered one of the best gastroenterology hospitals in Hyderabad equipped with state-of-the-art facilities and expert surgeons to deliver comprehensive gastroenterology surgeries. Our gastrointestinal surgeons treat various surgical conditions in the intestines, pancreas, and hepatobiliary tracts including tumours & polyps.
Common conditions managed through surgical gastroenterology procedures include:
Laparoscopic Nephrectomy is one of the minimally invasive procedures that our gastroenterology surgeons perform. This procedure is carried out to remove one of the two kidneys that sit at the back of the abdominal cavity. The diseased or failed kidney is removed entirely from the body through keyhole incisions in the flank, which is the side of the body between the ribs and the hip.
In this procedure, gastroenterologists make an incision to remove the spleen from the patient's body. It is an organ, located under your rib cage on the upper left side of your abdomen. The spleen helps fight infection and filters unneeded material such as old or damaged blood cells from your blood.
This procedure is mainly performed by gastroenterology surgeons to remove cancerous tumours from the head of the pancreas. Which is the first part of the small intestine, the gallbladder, and the bile duct. The pancreas plays an important role in the human body, especially in indigestion. The pancreas produces hormones that help you digest food and stimulate sugar levels.
Cholecystectomy is a minimally invasive procedure carried out to remove the gallbladder. Which is a small pear-shaped organ placed just below your liver that stores and collects bile. It is mainly carried out to treat gallstones and minimize the complications they cause. Patients can be treated and discharged on the same day as it is one of the common surgical procedures.
Gastroesophageal reflux disease (GERD) is a digestive disorder that causes stomach acid reversal. As a result, your stomach content tends to flow right up into the patient's oesophagus. Gastroenterology surgeons perform this type of surgery to prevent stomach acid reflux. They do this through surgery that tightens the joint section between the oesophagus and stomach.
Kamineni Hospital is considered one of the best gastroenterology hospitals in Hyderabad. Equipped with the most experienced and skilled gastroenterologists to deliver highly precise and effective surgical results.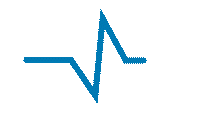 At Kamineni Hospitals, we strive to offer healthcare excellence through concerted efforts by an esteemed panel of medical experts who consistently strive to enhance as many lives as possible.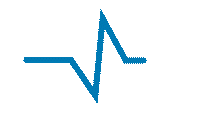 At Kamineni Hospitals, we believe that nothing is impossible, even if it's a complicated rare surgery! Our seasoned team of medical professionals is always prepared to take challenges head-on, watch the videos to know more.
Rare Gastrointestinal Tumour Sucessfully Treated
A Challenge Turned Into Success With Advanced Laproscopy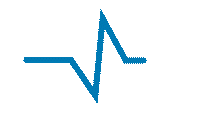 At Kamineni Hospitals, Every patient is taken care of with utmost attention. Even if it is a trauma case or a medical emergency, our team of efficient doctors attends to them with the utmost care. Patients walk out with their hearts filled with gratitude and happiness.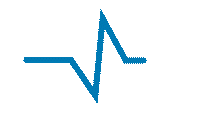 Stay informed!! Through our Media & News releases. Explore our carefully crafted press releases for exclusive insights.