Not every disease needs to be treated by specialists; many diseases can be treated by general medicine. General Medicine helps prevent, diagnose and treat diseases from head to toe. It helps to deal with both acute and chronic diseases affecting different parts of the body.
General Physicians are highly skilled and trained in diagnosing and treating complicated diseases. Diseases related to the heart, kidneys, blood, joints, respiratory and other body systems. Some of the common conditions that general practitioners treat are asthma, arthritis, diabetes, hypertension, high cholesterol, and heart diseases.
Kamineni Hospitals, regarded as one of the best general medicine hospitals in Hyderabad, integrates intensive care units and modern equipment. It features state-of-the-art equipment like ventilators, pulse oximeters, glucometers, etc. Experienced General physicians or Doctors at Kamineni Hospitals are skilled and trained in understanding the needs of individual patients. We aim to deliver the best diagnostic and therapeutic services for patients.
TYPES OF GENERAL PHYSICIANS
Medical specialists, who specialize in General medicine or known as General physicians or doctors. There are several subspecialties that general physicians choose to specialize in. Some of the types of General Physicians.
These are the professionals who work as an assistant to radiologists and help them diagnose and treat patients using advanced diagnostic imaging examinations. Radiology Technicians at kamineni Hospitals are equipped with the latest medical equipment like X-rays, CT scans, and MRI scans to offer holistic care for patients.
Top general physicians at Kamineni Hospitals are trained and experienced in performing various radiology procedures, and tests and maintaining equipment for optimum results.
A registered nurse is a medical specialist with a licensed medical professional who provides hands-on care in different medical and community settings. Also, they help with many health-related tasks such as managing care, providing control of safety and infection, promoting and maintaining health, and providing basic care and different kinds of therapy.
Registered Nurse duties will depend on the type of facility, speciality, and patient's medical condition. The most common registered nurse specialities are
Respiratory Therapists are health professionals who provide healthcare for the lungs. They assess patients' conditions and diagnose and treat a wide range of breathing problems.
These medical professionals work with doctors and nurses to provide the utmost care for patients' lung function. They possess advanced knowledge of high-tech equipment including mechanical ventilation and more.
Respiratory therapists treat conditions such as
PHYSICIAN SPECIALISTS TREAT THE BELOW CONDITIONS
Most of the time general physicians take care of patients covering common to complex diseases. Only in the highly critical stage, you are referred to a specialist. Some of the conditions every general physician treats.
Kamineni Hospital is regarded as one of the best general medicine hospitals in Hyderabad and provides round-the-clock care for patients with the help of state-of-the-art facilities and equipment.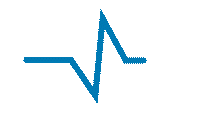 At Kamineni Hospitals, we believe that nothing is impossible, even if it's a complicated rare surgery! Our seasoned team of medical professionals is always prepared to take challenges head-on, watch the videos to know more.
Viral Fevers – Symptoms,Treatment & Prevention | Kamineni Hospitals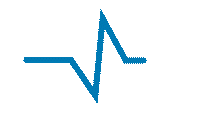 At Kamineni Hospitals, Every patient is taken care of with utmost attention. Even if it is a trauma case or a medical emergency, our team of efficient doctors attends to them with the utmost care. Patients walk out with their hearts filled with gratitude and happiness.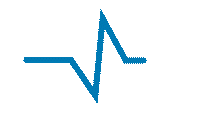 Stay informed!! Through our Media & News releases. Explore our carefully crafted press releases for exclusive insights.