Ophthalmology is the study of medical conditions related to the eye. Ophthalmologists treat and diagnose various conditions of the eye. They specialize in providing optimal care for patient's eyes and vision. Ophthalmologists at Kamineni Hospitals have undergone specialist training to diagnose and treat various conditions related to eyes and vision.
Our seasoned ophthalmologists at kamineni Hospitals provide a wide range of medical and surgical procedures, vision tests, and minor office procedures. We offer holistic care for patients suffering from age-related eye conditions, cataracts, diabetic retinopathy, and more.
Some ophthalmologists specialize in specific branches of ophthalmology. They diagnose and treat particular parts of the eye or groups of people. Every ophthalmologist operates on patients with the same intention to improve vision and eye care.
TECHNOLOGICAL ADVANCEMENTS
Ophthalmologists at Kamineni Hospitals are equipped with state-of-the-art facilities and medical technologies to bring groundbreaking results in inpatient treatment. These technologies help our ophthalmologists improve outcomes for laser eye surgery and to open new ways of seeing for those with blindness.
Our seasoned ophthalmologists provide effective treatment options for vision correction IOP (intraocular pressure) reduction, and cataract surgery. They are highly skilled and experienced in providing both surgical and non-surgical treatment for patients.
Some of the common eye problems and their treatments
Refractive errors are vision problems that are caused by the shape of the eye not allowing light to focus on the retina properly. Which causes difficulty in a person's ability to see clearly up close or at a distance.
People suffering from these diseases will experience symptoms like Blurry visions of distant and close objects, eye strain, headaches, and squinting.
Ophthalmologists at Kamineni Hospitals offer comprehensive treatment in surgical and nonsurgical procedures
LASIK (Laser Eye Surgery or Laser Vision Correction)
This is one of the highly effective eye surgeries performed by ophthalmologists. In this procedure, Ophthalmology surgeons use computer-guided lasers to create a flap in the top layer of the cornea and reshape the cornea.
PRK (Photorefractive keratectomy)
This is a minimally invasive method of reshaping the cornea, similar to LASIK. However, in this surgical procedure, the top layer of the cornea is gently removed and allowed to grow back on its own.
Visian ICL (Visian Implantable Collamer Lens)
In this surgical procedure, instead of reshaping the cornea Ophthalmology surgeons place an implantable Collamer lens in between the iris and natural lens.
Our seasoned ophthalmologists at Kamineni Hospitals offer non-surgical treatment options like contacts, glasses, and reading glasses.
Cataracts:
Laser Cataract Surgery
Our seasoned ophthalmologist at kamineni is equipped with state-of-the-art equipment to handle routine to complex surgeries. In this treatment ophthalmology surgeons use the same computer-guided technology as LASIK to extract a clouded lens and replace it with a clear intraocular lens (IOL).
Keratoconus:
Surgical treatments
Corneal Collagen Cross-linking (CXL)
This type of treatment is used for people suffering from Keratoconus. In this condition, the front part of your eye called the cornea becomes thin and gets weaker over time. Due to this people can experience distortion in vision and difficulty in seeing.
This is a major surgery used to treat progressive keratoconus from getting worse. Our seasoned opthamologists at kamineni Hospitals combine riboflavin eye drops with ultraviolet light to induce the crosslinking of corneal collagen and strengthen the cornea.
This is an innovative alternative to complex corneal transplant surgery. In this procedure, ophthalmologists place Intacs a small arc of plastic around the outer edge of the cornea. It helps in reshaping and flattening the cornea without removing any corneal tissue. This procedure is performed under topical anaesthesia in the laser suite and the operating room.
Intralase enabled keratoplasty procedure involves using an Intralase femtosecond laser. It is done with the help of replacing the diseased or damaged cornea with healthy tissue from a donor cornea.
Ophthalmologists initially use nonsurgical treatments to diagnose and treat Keratoconus diseases. Some of the non-surgical procedures are
Soft contact lenses (mild to moderate keratoconus)
Rigid gas-permeable (RGP) lenses
Our seasoned ophthalmologists at Kamineni Hospitals are experienced and skilled in performing various medical and surgical procedures for eye diseases and disorders. Book your appointment with the best ophthalmologists in Hyderabad.
SUBSPECIALTIES OF NEUROSURGERY
Ophthalmologists at Kamineni Hospitals are highly trained and skilled at providing diagnosis and treatment of disorders of the eyes. Some of our ophthalmologists possess specialist knowledge and training in specific parts of the eye.
There are several subspecialties in Opthmaology. Some of them are
Anterior Segment Surgery:
The front portion of the eye which includes the cornea, iris, and lens, is known as the Anterior Segment. Many factors play a role in the diseases or disorders of these segments of the eye like inherited conditions or trauma. In that patient needs to go through medical or surgical procedure.
Anterior Segment Surgery deals with the surgery performed on these parts of the eye. Our seasoned ophthalmologist at Kamineni Hospitals possesses advanced knowledge anatomically and physiologically about the different sections of the eye. They perform a wide range of anterior segment surgery including complex surgical procedures.
Cataracts and Refractive Surgery:
Cataracts are cloudy lenses that are positioned behind the coloured part of your eye. It works similarly to film in a camera that focuses light on your eye. This produces clear, sharp images on the retina. Cataract diseases are quite common in old age people. Diseases or disorders of the cataract affect the lens of your eye, causing loss of vision.
Ophthalmologists perform surgery on cataracts to improve vision. The surgery involves the removal of your cloudy and blurry lens then replaced by a clear artificial lens. Top ophthalmologists at Kamineni Hospitals are specialized in performing the two options for your cataract surgery: standard cataract surgery and refractive cataract surgery.
Cornea and External Disease:
The cornea is the outer layer of the eye that is present at the front of the eye. It helps your eyes to focus light so you can see things. Corneal and external diseases refer to diseases of the eye that affect the ocular surface. Which causes difficulty in vision for patients. Some of the cornea and external diseases are dry eyes, blepharitis, allergies, conjunctivitis, corneal infections, eyelids, and more.
Medical specialists in this area diagnose and treat various condition that affects the ocular surface of the eye. They work with patients and help them to recover from cloudy and blurry visions. These ophthalmology subspecialists commonly perform corneal refractive and corneal transplant surgeries.
Glaucoma is one of the leading causes of blindness in elderly. It is a group of eye conditions that cause damage to the optic nerves of the eye. This commonly happens when abnormally high pressure is applied to the eye. Ophthalmologists in this subspecialty diagnoses and treats various disorder that causes damage or intraocular pressure on the eye. Our seasoned ophthalmologists in this subspecialty offer both medical and surgical management for patients.
This subspecialty of ophthalmology focuses on the diagnosis and treatment of ocular conditions that affect children. Some of the common ocular conditions that occur in children are strabismus or misalignment of the eyes, amblyopia, genetic abnormalities, and more. Pediatric ophthalmologists at Kamineni Hospitals are skilled and trained in offering the best treatment for a patient suffering from various ocular conditions.
Uveitis refers to a range of inflammatory diseases related to the iris, ciliary body, or choroid of the eye. Generally, these diseases are caused due to immune-mediated ocular conditions. Ophthalmologists of this subspecialty possess specific knowledge about ocular immunomodulatory therapy. Sometimes to provide the most effective treatment for patients this ophthalmologist also works with specialists in rheumatology or immunology.
This ophthalmology specialist deals with retinal and vitreoretinal diseases' medical and surgical management. Our seasoned ophthalmologists use advanced technologies like laser therapy, vitrectomy, cryotherapy, and retinal detachment surgery to treat vitreo-retinal conditions.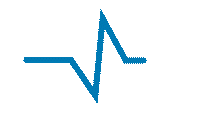 At Kamineni Hospitals, we strive to offer healthcare excellence through concerted efforts by an esteemed panel of medical experts who consistently strive to enhance as many lives as possible.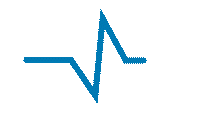 At Kamineni Hospitals, we believe that nothing is impossible, even if it's a complicated rare surgery! Our seasoned team of medical professionals is always prepared to take challenges head-on, watch the videos to know more.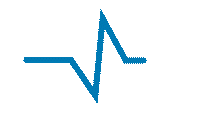 At Kamineni Hospitals, Every patient is taken care of with utmost attention. Even if it is a trauma case or a medical emergency, our team of efficient doctors attends to them with the utmost care. Patients walk out with their hearts filled with gratitude and happiness.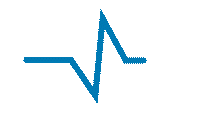 Stay informed!! Through our Media & News releases. Explore our carefully crafted press releases for exclusive insights.